Three puppies are dead after a Porter County man neglected dogs while incarcerated, police officers say | Crime and Courts
Joshua Weathers
Provided


VALPARAISO – Three newborn pups are dead after a 38-year-old Kouts man failed to properly care for his dogs while incarcerated in a Cook County prison, a newly filed indictment said.
Joshua Weathers was in Porter County Jail Wednesday morning facing an animal cruelty crime, records show.
This episode of the "Riding Shotgun with NWI Cops" series takes viewers behind the armored vehicles and shields to see what it's like to be part of the Lake County's SWAT team.
Kouts police said they were made aware on Sept. 1 that Weathers was in Cook County Jail and had been there since Aug. 31 on time.
Police and animal rights officials visited the residence on the 200 block on South Maple Street on September 1 and looked through a small crack in the window covering a dog in a cage with no food or water and a dog in a children's pool.
"Officials have chosen to check the animals regularly," said an indictment document.
A relative of Weathers called the police the next day to express concern about the dogs, police said. Officials said they faxed a letter of consent to Cook County Jail to get permission from Weathers to take his dogs away until he is released, but Weathers refused to sign the release.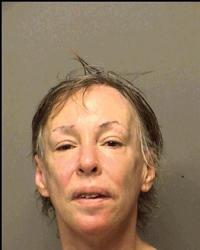 A former friend of Weathers contacted the police on Sept. 3 and told them there was feces all over the apartment and the bitch had given birth to five puppies, a court document said. Two of the puppies were dead and another was seriously injured with bite marks on the head.