CBS News Chicago
live
EVANSTON, Ill. (CBS) — A young woman told police two men tried to kidnap her in Evanston this week.
The attempted kidnapping took place at 4 pm Monday in the 1200 block of Fowler Avenue on Evanston's west side, Evanston police said. Police said they met with the victim – an 18-year-old woman who lives in Evanston – at her workplace in the 2400 block of Main Street.
The young woman told police she was walking south on Fowler Avenue on her way to work, when she saw a small newer gray four-door car heading her way. The car parked across the street, and two men got out and approached her, the police said.
The men then grabbed the victim and picked her up, but she was able to fight them off and free herself, the police said. She then ran to her workplace, police said.
The young woman was not injured.
The victim said she did not know the age or race of the attackers. One was wearing a gray hoodie, black pants, and a black ski mask, the other all black clothing – including a black hoodie and a black ski mask. There is no further description of the car.
Evanston police say their investigation does not indicate a continued threat to the public, but they advise people to use caution and report suspicious circumstances.
Anyone with information is asked to call the Evanston Police Detective Bureau at (847) 866-5040, or text a tip to CRIMES (274637) and start the message with EPDTIP.
CBS Chicago team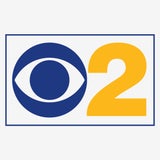 Thanks for reading CBS NEWS.
Create your free account or log in
for more features.