NAPERVILLE — A purse is more than an object to carry money, keys, a phone and identification, according to #LovePurse founder and CEO Maria Castro.
It can hold items to uplift both the body (makeup, nail files, pain relievers) and the soul (photographs or rosaries).
"I lost my purse once, and I was devastated … not only that I have to get my license and all that stuff over again, but it was the stuff that was in it that was so meaningful to me. I had a little trinket that my son had given me," Castro said. "It's not just a purse; it's not."
In search of a way spotlight the work being done by a friend at A Safe Haven shelter in Chicago during Women's History Month in March, Castro decided to collect new purses and fill them with toiletries and notes of inspiration that can be donated to women in need.
"I just felt like, it's giving them back that sense of hope ― giving them just that little boost that they may need right at that moment to say this too shall pass," Castro said.
She challenged her friends to do the same.

Allstate to sell Illinois headquarters as more employees work from home
"I can't even tell you the floodgates opened," she said. "I was overwhelmed at the amount of people that started texting me, calling me, private messaging me."
News of her success spread, and friends from Mutual Ground in Aurora, Community Crisis Center in Elgin and Metropolitan Family Services DuPage in Wheaton asked Castro to host purse drives for them as well.
Castro estimates she collected 800 purses in the first six months.
State Sens. Laura Ellman, D-Naperville, and Suzy Glowiak Hilton, D-Western Springs, have joined the cause and are partnering with Metropolitan Family Services DuPage to hold #LovePurse donation drive from Oct. 12 through Nov. 12.
"For many women, a new purse full of care items is a symbol of a fresh start," Ellman said in a news release. "By giving them what they might need, we are telling women who are struggling, 'You matter, you are cared for and you are worthy.'"
Purses and other items can be dropped off at the Naperville Park District's Fort Hill Activity Center, 20 Fort Hill Drive.
A backyard, purse-filling party last month at a home in Naperville's Saybrook neighborhood netted 46 purses destined for DuPage County women.
The purses were packed with feminine products, deodorant, soap, body lotion, hand sanitizer, tooth brushes, tooth paste, mouth wash (no alcohol), lip balm, nail files, shower slippers, socks, face masks, combs, brushes, travel-size shampoo and conditioner, face clothes, compact mirrors, chocolates, mints, chocolates, floss, note pad, pens and a note of inspiration.
Castro said the short notes convey messages of hope that things will get better. "I'm going to say how much I love this person and that even though we don't know each other, I see her, I hear her," she said.
President Joe Biden is heading to Chicago on Thursday, continuing his campaign stressing the need for vaccines to combat the COVID-19 pandemic.
A new purse can help a woman feel a sense value in a time of chaos and upheaval, according to Mary Beth Glenn, associate director of development for Metropolitan Family Services DuPage.
Glenn said the vast majority of the women her agency assists are domestic violence clients who leave behind everything to escape a dangerous situation.
"These women have been made to feel like they have no value," she said. "Their self-esteem has been beaten down, and they think that no one cares."
When they reach out for help, the first thing family shelter does is build up them up and let them know that none of this was their fault, Glenn said.
Receiving the gift of a new purse helps in the process.
"They know that people in the community care, and they don't think that people look at them like they're second class citizens, like they did something wrong," Glenn said.
Castro said she has been invited to watch the excitement of the women opening their new purses.
"Some of them said they had never been written a note in her life. You know, so it's just that kind of stuff that told me this is your calling," Castro said.
9 things Illinois residents should know about the next round of COVID shots
Who can get a COVID-19 booster shot in Illinois?
Only people who got their second doses of the Pfizer vaccine at least six months ago may get booster shots — and only if they fall into certain groups.
Those who should receive the shots include people ages 65 and older and those living in long-term care settings, such as nursing homes, according to the Centers for Disease Control and Prevention. People ages 50 to 64 with underlying medical conditions should also get Pfizer booster shots.
Then, there are people who may get Pfizer booster shots, but don't necessarily need to, according to the CDC. Those people must also have received their second doses of the Pfizer vaccine at least six months ago. People ages 18 to 49 with underlying medical conditions may get booster shots "based on their individual benefits and risks" according to the state health department. People ages 18 to 64 who work in settings where they may be more exposed to COVID-19, such as hospitals, schools and grocery stores, may also get boosters "based on their individual benefits and risks."


CHARLES REX ARBOGAST, ASSOCIATED PRESS


Which underlying medical conditions qualify people under 65 for boosters?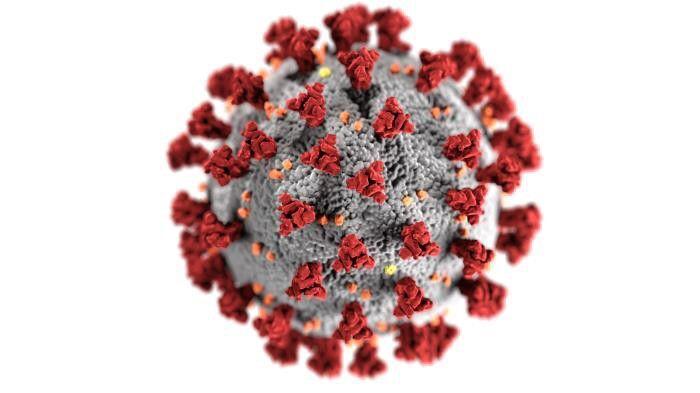 According to the CDC, the following conditions can put someone at higher risk of severe COVID-19 and may be a reason to get a booster: cancer; chronic kidney disease; chronic lung diseases such as chronic obstructive pulmonary disease (COPD), moderate-to-severe asthma, cystic fibrosis and pulmonary hypertension; dementia; type 1 or type 2 diabetes; Down syndrome; heart conditions; HIV; compromised immune system; liver disease; being overweight or obese; pregnancy; sickle cell disease; being a current or former smoker; organ transplant; stroke; and substance use disorders.


Provided photo


Can I get a booster if I received the Moderna or Johnson & Johnson vaccine?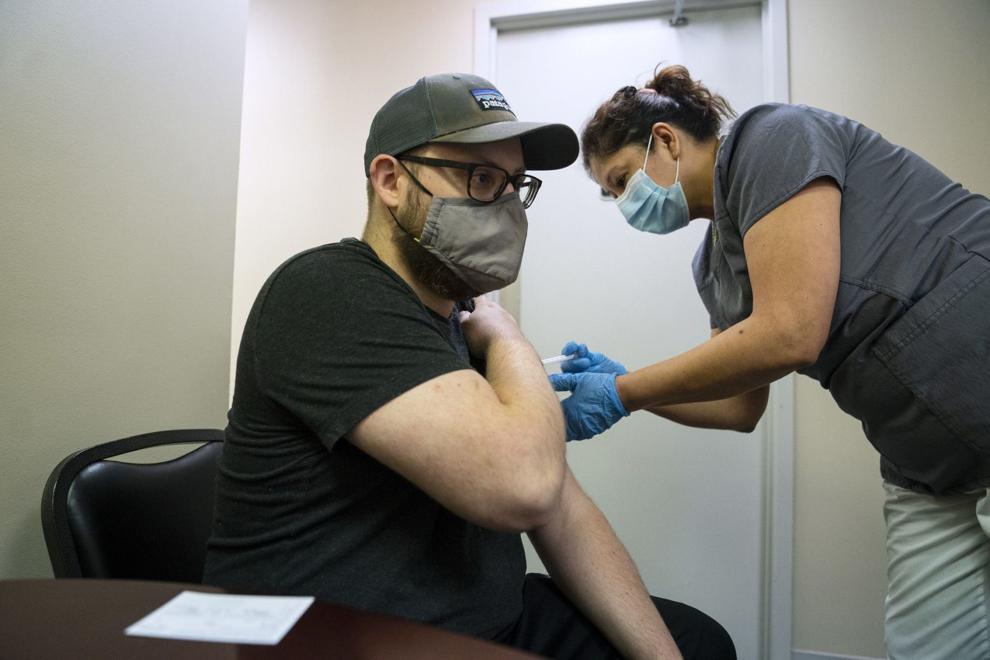 No. At this point, the U.S. Food and Drug Administration has only authorized Pfizer booster shots for people who received the first two doses of Pfizer, not those who received Moderna or Johnson & Johnson vaccines.
People who got Moderna or Johnson & Johnson vaccines will have to wait until boosters for those vaccines are authorized. Moderna has submitted initial data to the FDA for authorization of its booster, and Johnson & Johnson has shared some data on its booster with the FDA as well.
That said, there is one group of Moderna recipients who may now get third shots. In August, the FDA authorized people who received two doses of Moderna and are immunocompromised, because of an organ transplant or certain other conditions, to get third doses of Moderna. People who received two doses of Pfizer and are immunocompromised may also receive third shots of Pfizer, and unlike with the Pfizer booster, they only have to wait 28 days between their second and third shots.


E. JASON WAMBSGANS, CHICAGO TRIBUNE


Where can I get a Pfizer booster shot?
Pharmacies across Illinois are now administering boosters to Illinois residents. Many local hospital systems had not yet started giving boosters to patients Monday. Some hospital systems are focusing first on offering boosters to their workers.
Walgreens is accepting walk-ins but encourages people to make appointments to get their boosters at Walgreens.com/ScheduleVaccine or by calling 1-800-Walgreens.
CVS Health is also strongly encouraging people to make appointments for boosters at CVS.com to ensure the store where they want to get a booster has Pfizer vaccine available.


PFIZER VIA AP


Do I need to show proof of my medical condition or employment to get a booster?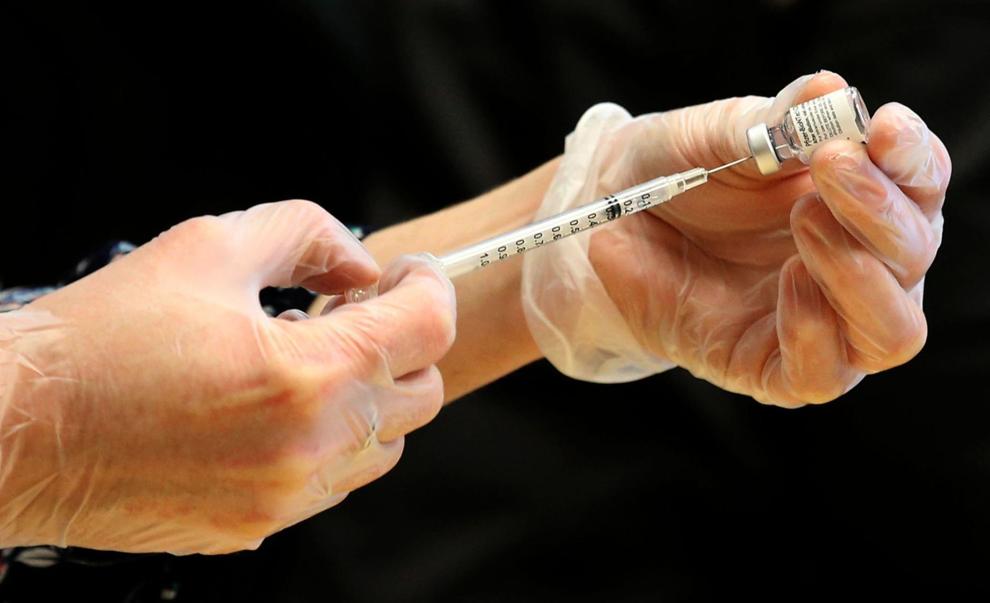 No. Many of the pharmacies will ask patients to attest that they fall into one of the groups of people who may get boosters, but no proof of a medical issue or employment is required.


PHOTO BY ANTONIO PEREZ, CHICAGO TRIBUNE


Is a booster shot a different type of shot than what I received before?
The Pfizer booster shot is the same as the shots given for the first two doses. It just has a different purpose, which is to address potentially waning immunity over time.


MATT ROURKE, ASSOCIATED PRESS


How do I decide whether to get a booster?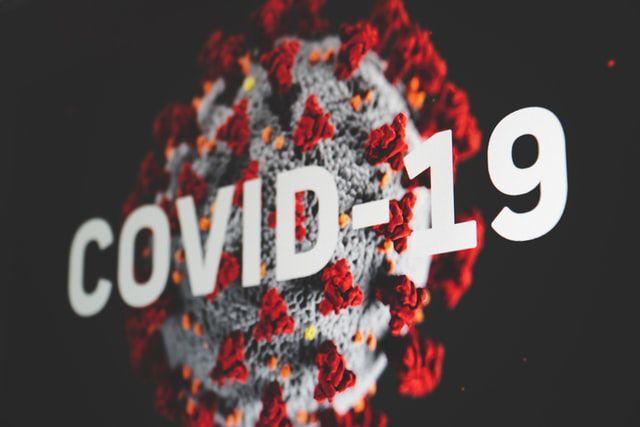 eople 65 and older and people ages 50 to 64 with medical conditions, who got their second doses of Pfizer at least six months ago, should get boosters, according to the CDC.
Younger people who previously received Pfizer and have medical conditions or jobs that put them at greater risk of COVID-19 exposure are supposed to decide for themselves whether to get boosters "based on their individual risks and benefits," according to the CDC.
"It's a bit of a challenging question to ask," said Dr. Sadiya Khan, an assistant professor of preventive medicine at Northwestern University Feinberg School of Medicine. "We don't have enough data to know what the exact benefit would be in someone who is younger, even with (mild) underlying medical conditions and what the risks are."
The risks of the booster are likely very low, she said, though the CDC has said it's "actively monitoring" reports of myocarditis and pericarditis, especially in young men, after their second doses of the Pfizer and Moderna vaccines. Myocarditis is inflammation of the heart muscle and pericarditis is inflammation of the outer lining of the heart. Instances of those conditions after second doses of mRNA shots have been rare, and most people affected have recovered quickly, according to the CDC.
When considering the risks and benefits, many experts point to Israel, which began boosting people ages 60 and older in late July. In Israel, the boosters were found to significantly increase protection against the illness while proving to be about as safe as the previous two doses.
Khan recommends people consider how much COVID-19 transmission is occurring in their communities, how serious their underlying medical conditions may be and how much exposure to others they have in their lives. People may also want to discuss the question with their doctors if they're unsure, she said.
Why is the CDC recommending booster shots?
Data from the U.S. and Israel show that vaccine protection against COVID-19 infection wanes about six to eight months after the second dose, according to Pfizer. But the company says that a booster restores protection against COVID-19 to about 95%, based on experience in Israel.
Now that the highly contagious delta variant is dominant "a booster shot will help strengthen protection against severe disease in those populations who are at high-risk for exposure to COVID-19 or the complications from severe disease," according to the CDC.
The authorization of booster shots "doesn't meant the vaccines aren't working. The vaccines are working incredibly well in preventing severe illness, hospitalization and death," said Dr. Michael Lin, an infectious disease specialist at Rush University Medical Center. "But what's happening right now is there is increased risk of mild to moderate disease seen.
"The risk seems to be increasing over time and it seems to be more pronounced in older individuals and that's why we're seeing this recommendation to get a vaccine at six months or later after the primary vaccine series."
Why is there confusion over who should get a booster?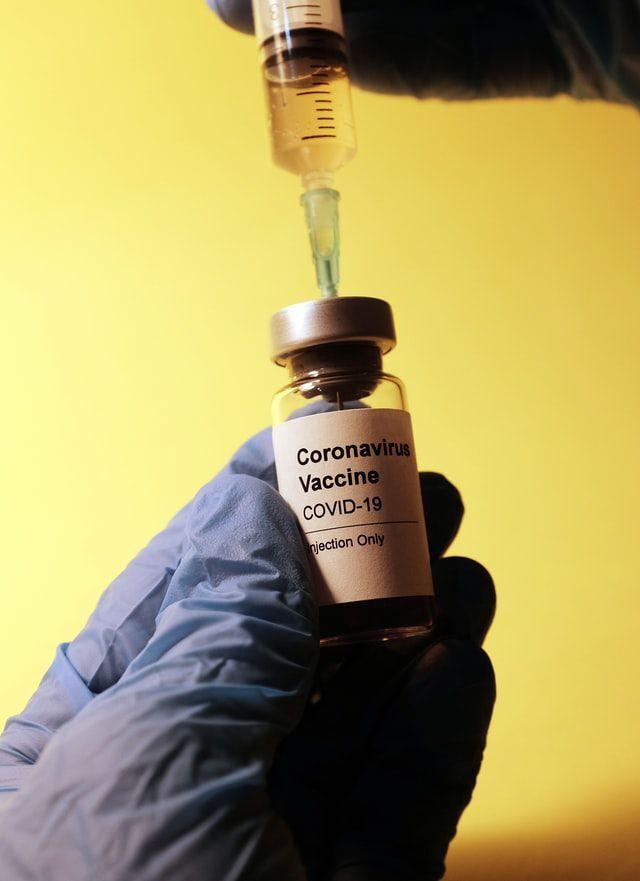 The confusion stems from the process by which the recommendations were reached, as well as the guidance itself, experts say.
First, the FDA recommended people ages 65 and older be eligible for boosters, as well as those 50 to 64 with medical conditions, younger people with medical conditions and people whose jobs put them at higher risk of contracting COVID-19.
Then, those recommendations went before an advisory committee to the CDC, which said that people with high-exposure jobs shouldn't be included. The head of the CDC then overruled that committee's recommendation, saying that those workers should be allowed to get the shots.
People may also be confused because of the different recommendations for different groups of people. Some medical experts have criticized the recommendations for being too confusing, saying the CDC should have taken an easier-to-understand approach.
Get local news delivered to your inbox!