CBS News Chicago
live
CHICAGO (CBS) — Thirty years ago Sunday, seven people were brutally murdered inside a Brown's Chicken and Pasta restaurant in Palatine.
The Brown's Chicken Massacre has gone down as one of the most notorious murders in Chicago history.
CBS 2
The restaurant's two owners – 49-year-old Lynn and 50-year-old Richard Ehlenfeldt of Arlington Heights – and five employees: Michael Castro, 16; Guadalupe Maldonado, 46; Thomas Mennes, 32; Marcus Nellsen, 31; and Rico Solis, 17, were all killed in the massacre.
Officers found the seven bodies in a walk-in freezer.
The crime remained unsolved until 2002. But ultimately, the case was indeed solved – and the killers, Juan Luna and James Degorski, are now serving life sentences in prison. A break in the case came when a former girlfriend of Degorski's approached the police with information about the killings.

On Jan. 8, 1993, seven people were shot and stabbed to death in a robbery that netted less than $2,000 at a Brown's Chicken Restaurant in Palatine. Juan Luna (left) was convicted of the murders and sentenced to life in prison in 2007. His accomplice, James Degorski (right), was convicted two years later and also sentenced to life. (Credit: CBS)
Prosecutors said Degorski and Luna wanted to do "something big" that night when they entered the restaurant around closing time. The murders were motivated by robbery, but published reports noted the proceeds from the robbery amounted to more than $2,000.
Luna confessed to the crime in May 2002. He was convicted and sentenced to life in prison in 2007.
Degorski was also convicted and sentenced to life in prison in 2009.
The restaurant was torn down in 2001.
CBS Chicago team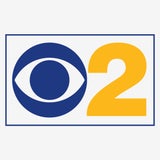 Thanks for reading CBS NEWS.
Create your free account or log in
for more features.