Suburban Chicago bakery offers good environment to workers of all abilities | State and Regional
NAPERVILLE — Megan and Justin Elder have a longtime dream of making the world a sweeter and more inclusive place — especially for people with disabilities.
That's the driving force behind Moose & Me Bakery, an operation launched out of their Naperville home that aims to hire employees of all abilities. And it's why they hope to soon open a retail storefront and expand their team with help from an online fundraiser.
In less than three weeks, the bakery's Kickstarter campaign raised more than $40,000 of a $50,000 goal.
"It shows that this is something that's wanted and needed in our community," Justin Elder said. "We're well on our way to making this dream become a reality."
Lifelong residents of the Naperville area, the Elders started a ministry about 15 years ago for adults and teens with intellectual and developmental disabilities.
"We no longer do that, but it's been a passion for us for a long time," Justin said.
The couple has since adopted two girls with Down syndrome, Mila and Audrey, whose long-term aspirations and opportunities are often top of mind.

Child tax credits bring relief to Illinois families, but critics worry it won't reach most vulnerable
Naperville schools are known for their special education programs, their dad said, but integrated employment is harder to find.
People are also reading…
"Our adults with disabilities kind of age out, and there's not a great spot for them," he said.
Eight-year-old Mila, nicknamed "Moose," has grown up baking with her mom, who often makes sweet treats for friends and relatives.
When the COVID-19 pandemic hit, Justin Elder and Megan started brainstorming how to spend their extra time — and how to transform their hobby into a business endeavor where their girls could one day work.
Moose & Me Bakery kicked off last year but was temporarily placed on hold to finalize licensing details, he said. The operation relaunched March 21 for World Down Syndrome Day.
"As we looked big picture-wise at what we can do in our community, this was a way we could see inclusion within Naperville," Justin Elder said.
The Elders hired two employees, 31-year-old Jake Lukens and 26-year-old Michelle Anderson, both of whom have Down syndrome. They're quick learners who take great pride in their work, and they practice new baking techniques every day, Justin Elder said.
They've also had a chance to share their experiences with friends and family, he said, pointing to a recent birthday party for which the Moose & Me team baked a cake and cupcakes.
And then there's Mila, the company's namesake, who has become an integral part of the operation with her enthusiasm and love of being in the kitchen.
"She likes to watch and be involved as much as she can be," her dad said. "She's always the first to greet people at the door, and (during events), she's there to show off her brand."
The bakery has seen a lot of consistent business so far, Justin Elder said, including orders that aim to raise awareness for Down syndrome and autism.
In addition to making customized cookies, cupcakes and cakes, the team sells its sweets at community events and through partnerships with local shops.
NOAA released these two satellite images showing the grey smoke (the white is cloud cover) from western fires that are enveloping most of the continental U.S.
Moose & Me isn't limited to employing individuals with Down syndrome, he said, noting the bakery is "inclusive of everybody" and plans to hire more workers of all abilities as soon as feasibly possible.
The Elders have been eyeing various Naperville storefronts where they could relocate the business.
In addition to moving into and renovating a new space, the Elders said money raised through the Kickstarter would go toward purchasing bakery equipment, such as a large convection oven, a commercial mixer, refrigerators, freezers, prep tables and supplies.
"As we consider spaces, one of the most important aspects that we are looking for is the ability to create space for meaningful interactions between our employees and our customers," the owners said on their online fundraising page. "We're hopeful that a build-out will highlight our employees' baking abilities and give them the ability to interact with everyone that comes into the store."
Meet the athletes in the Tokyo Olympics with Illinois ties
Aisha Praught-Leer, Jamaica: 1,500-meter run
The Moline native and former Illinois State runner will be competing in her second Olympics in a new event. After finishing 14th in the 3,000-meter steeplechase in 2016, she will run in the 1,500 this year.


Mark Schiefelbein, Associated Press


Alyssa Naeher, United States, soccer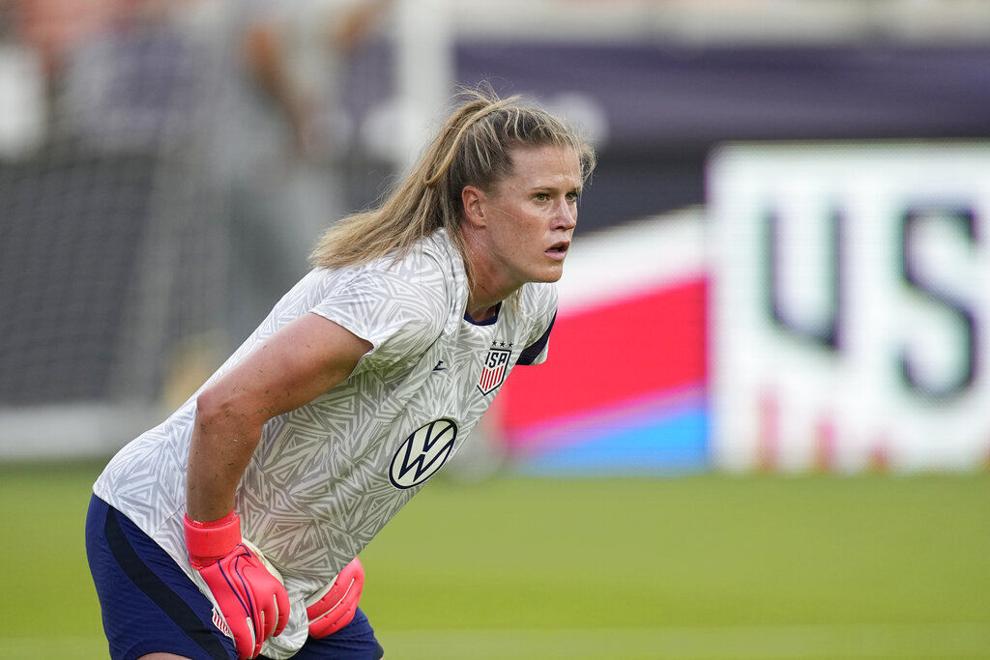 The Red Stars goalkeeper has been on two World Cup-winning teams — as the backup to Hope Solo in 2015 and as the No. 1 goalkeeper in the U.S. team's run to the 2019 championship. The 33-year-old Connecticut native has played with the Red Stars for six years.


David J. Phillip


Andrea Filler, Italy, soccer
The former Northwestern softball player and current director of operations for Wildcats softball and field hockey will be an infielder for the Italian softball team. Filler formerly played professionally in Italy and for the Chicago Bandits.


Charlie Riedel


Casey Krueger, United States, soccer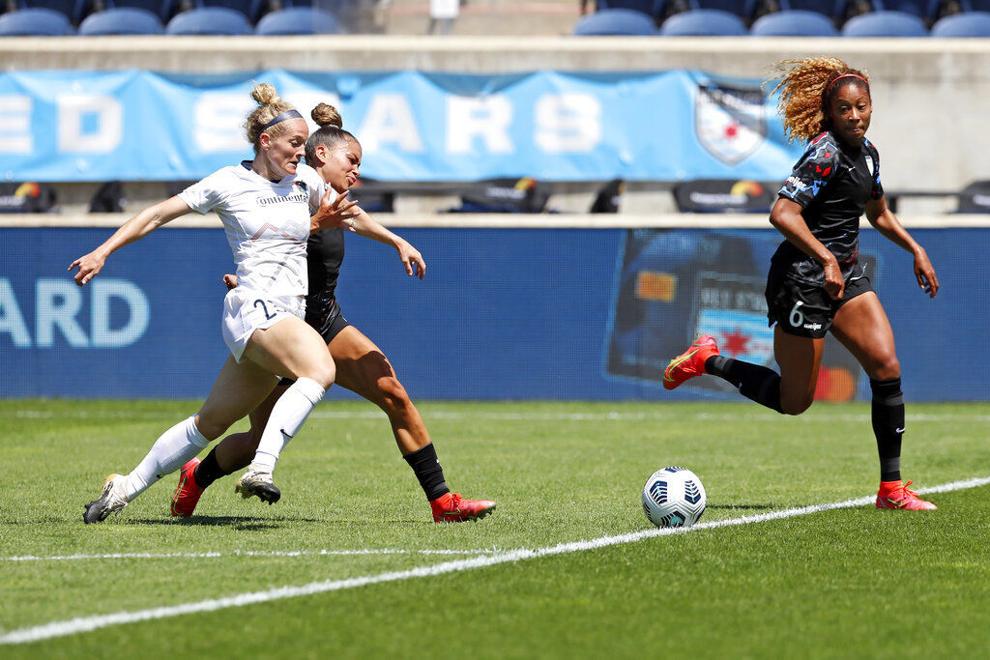 The Naperville Central grad originally was named an alternate but joined the full squad after roster rules changed, allowing teams to select 18 players each game from a pool of 22. Krueger, née Short, who played at Florida State, has been a defender with the Red Stars since 2016.


Shafkat Anowar


Darryl Sullivan, United States: High jump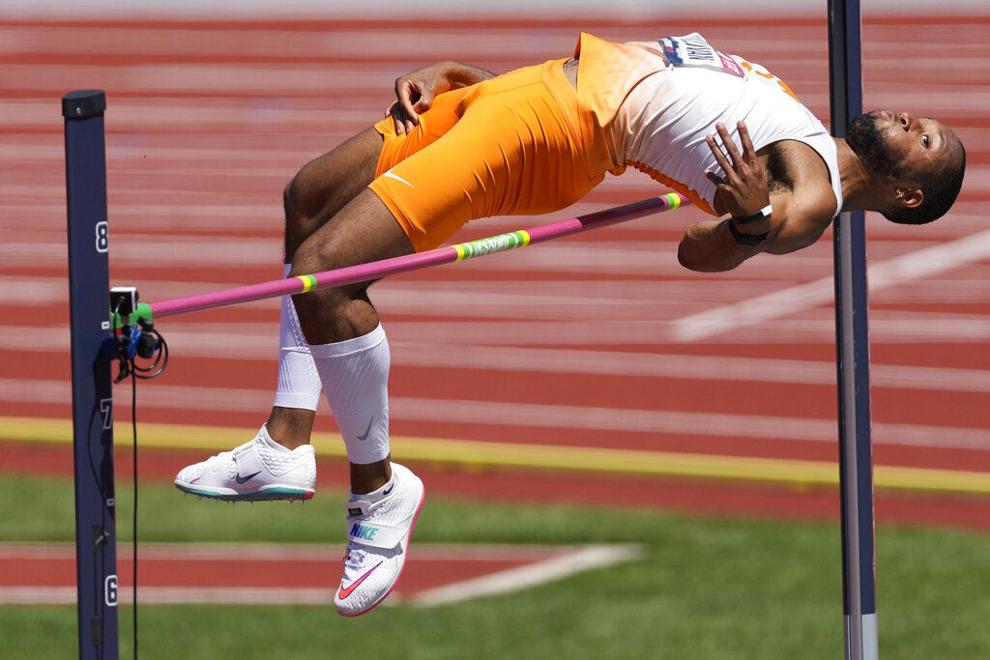 The Marion native finished second at the Olympic trials with a jump of 7 feet, 7¾ inches, which tied his personal best. The 23-year-old Tennessee graduate, who finished fourth in the high jump at the NCAA Championships in June, will make his first Olympic appearance.


Charlie Riedel


David Kendziera, United States: 400-meter hurdles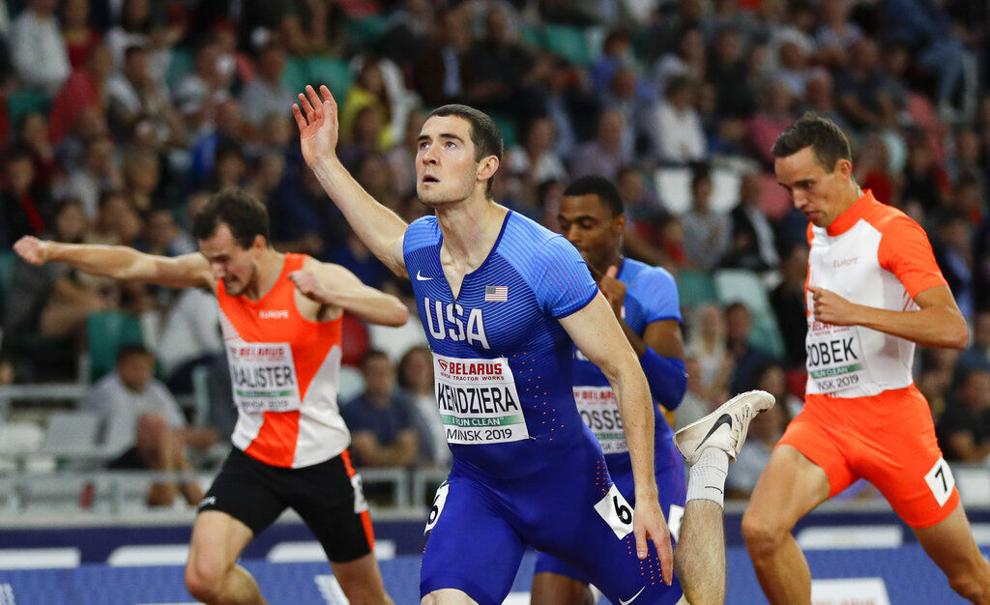 Kendziera, a Mount Prospect native, was a 10-time All-American at Illinois. The 26-year-old ran a personal-best time of 48.38 seconds to earn a spot on his first Olympic team.


Sergei Grits


David Robertson, United States, baseball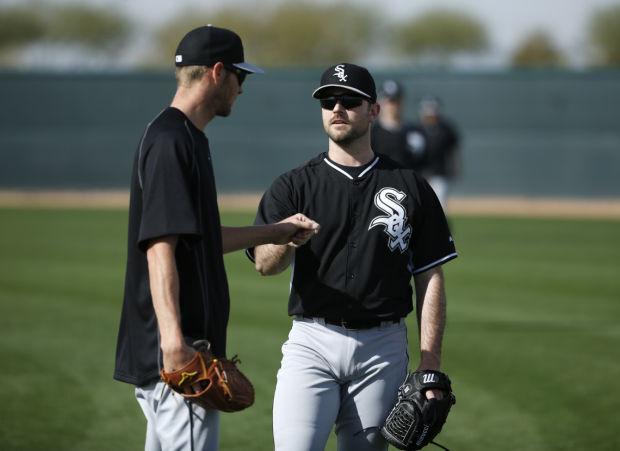 The former White Sox closer spent 12 seasons in the majors, including 2½ in Chicago from 2015-17. After signing a two-year, $23 million contract with the Philadelphia Phillies before the 2019 season, Robertson pitched in only seven games before injuring his elbow and undergoing Tommy John surgery later that year. He hasn't pitched in the majors since.


John Locher


DeAnna Price, United States: Hammer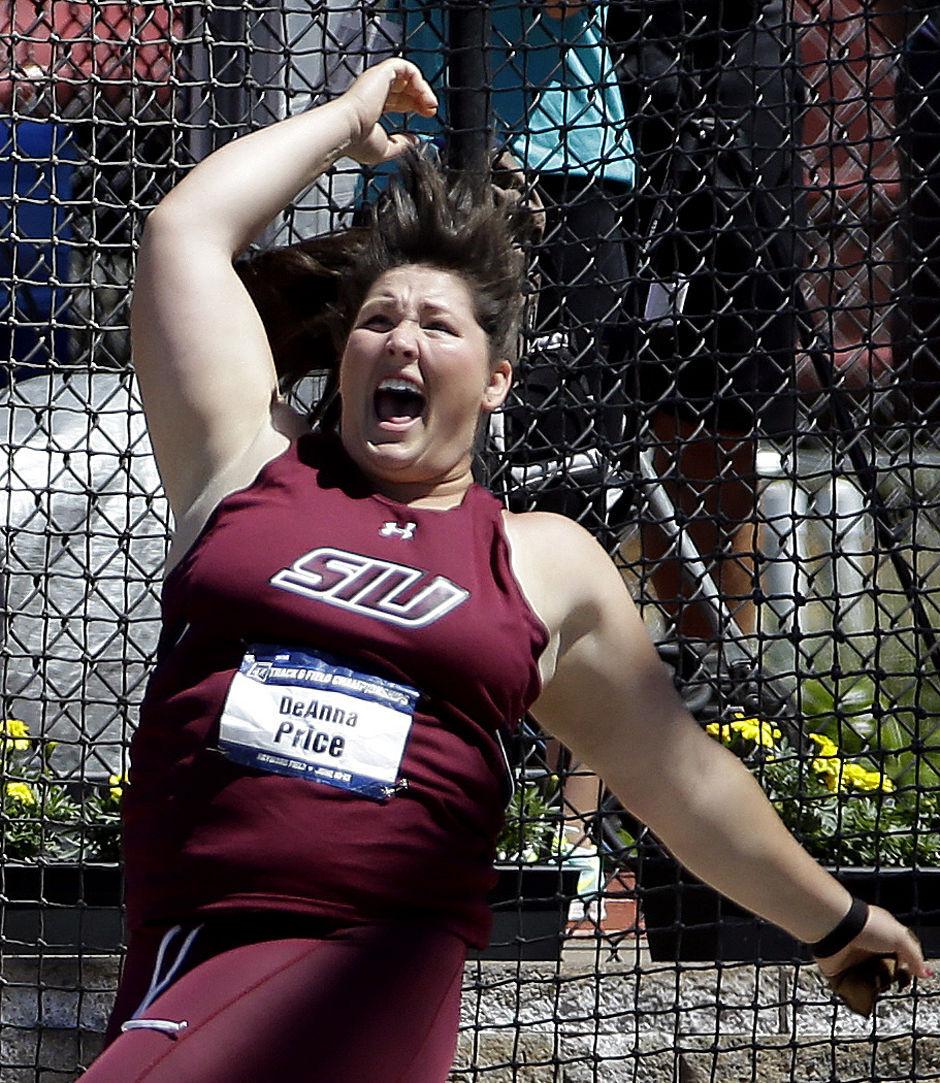 The Carbondale native set two American records at the Olympic trials, becoming the second woman to ever top 80 meters with her throw of 80.31 meters (263 feet, 6 inches). Poland's Anita Włodarczyk holds the world record of 82.98 meters. Price, a two-time NCAA champion at Southern Illinois, finished eighth in 2016 in Rio.
Dan McNeile
Eddy Alvarez, United States, baseball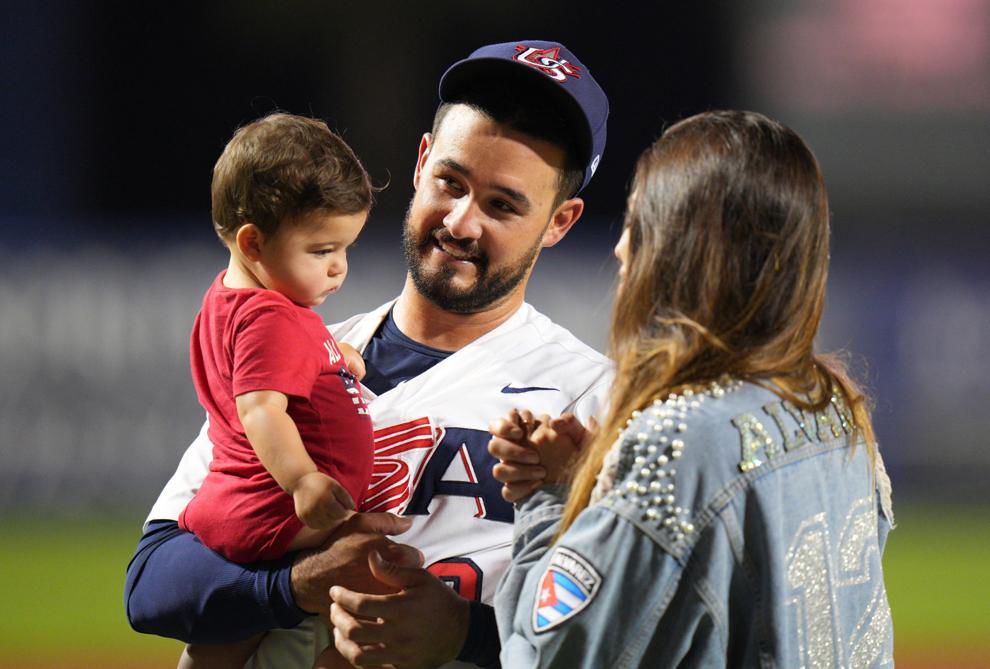 The former Chicago White Sox minor leaguer could become just the third American to medal at the Winter and Summer Olympics if the U.S. team makes the podium. In 2014, Alvarez was part of the 5,000-meter short track speed skating relay team that won silver. The infielder spent five seasons in the Sox farm system and now is in Triple A with the Miami Marlins after playing in 12 major-league games for the team in 2020.


MARK BROWN, VIA MCT


Edwin Jackson, United States, baseball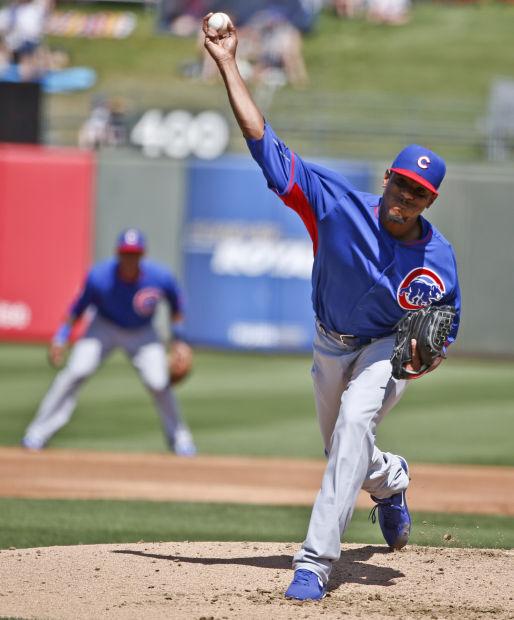 The former major-league pitcher of 17 seasons made 30 starts in 2010-11 for the White Sox and 58 starts and 82 appearances for the Cubs from 2013-15. He last pitched in a major-league game for the Detroit Tigers in 2019.


CHICAGO TRIBUNE


Eliza Stone, United States: Saber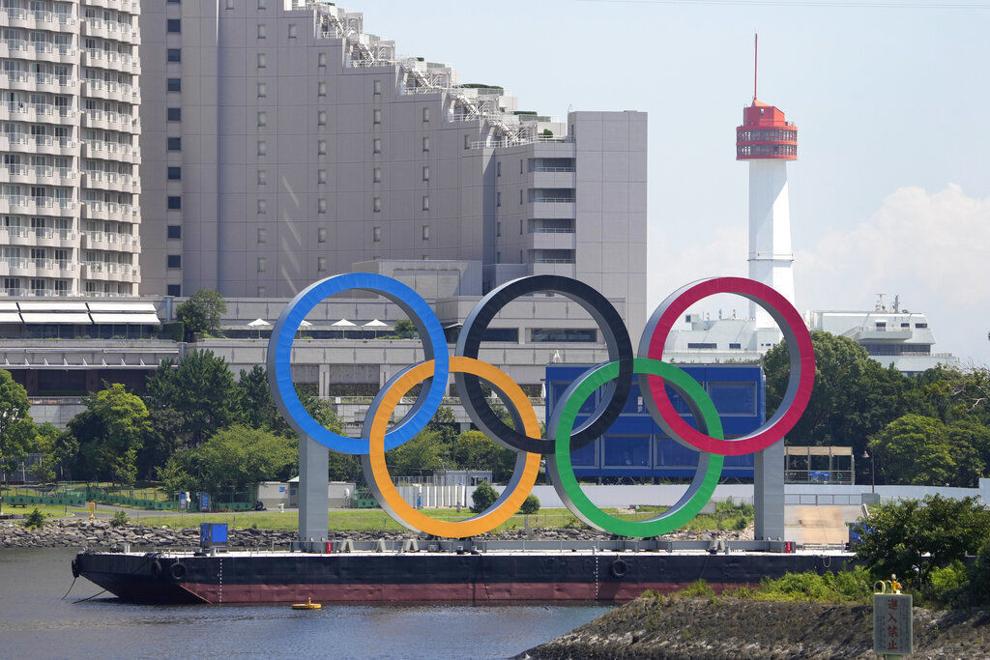 The Chicago native, who has a brother and sister who also fence, was the 2013 NCAA saber champion at Princeton. She since has competed on the world stage and won bronze at the 2018 senior world championships. This is her first Olympics.


Charlie Riedel


Evita Griskenas, United States, rhythmic gymnastics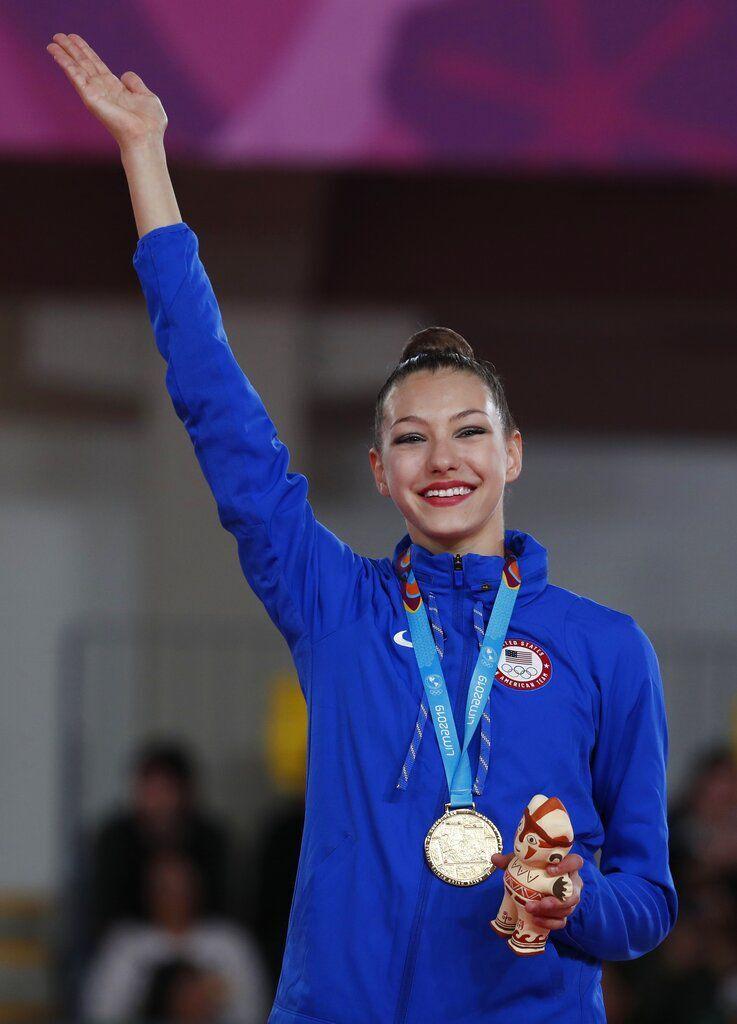 The Orland Park native and Sandburg graduate was the 2021 U.S. ball champion and the all-around, clubs and ribbon silver medalist. She trains at North Shore Rhythmic Gymnastics Center and will be making her Olympic debut.


Fernando Vergara


Felicia Stancil, United States: BMX racing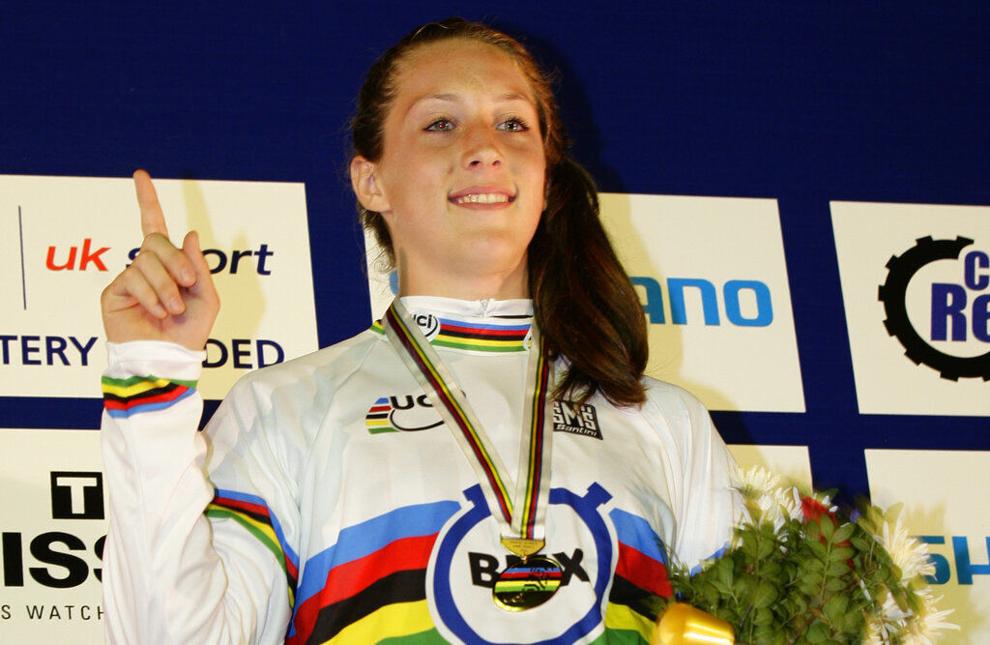 The Lake Villa native and former Grayslake North student began BMX racing when she was 4 and won her first world title at age 9. She competed for Marian University in Indianapolis and was the 2019 USA Cycling Elite National Champion.


Jon Super


Gwen Berry, United States: Hammer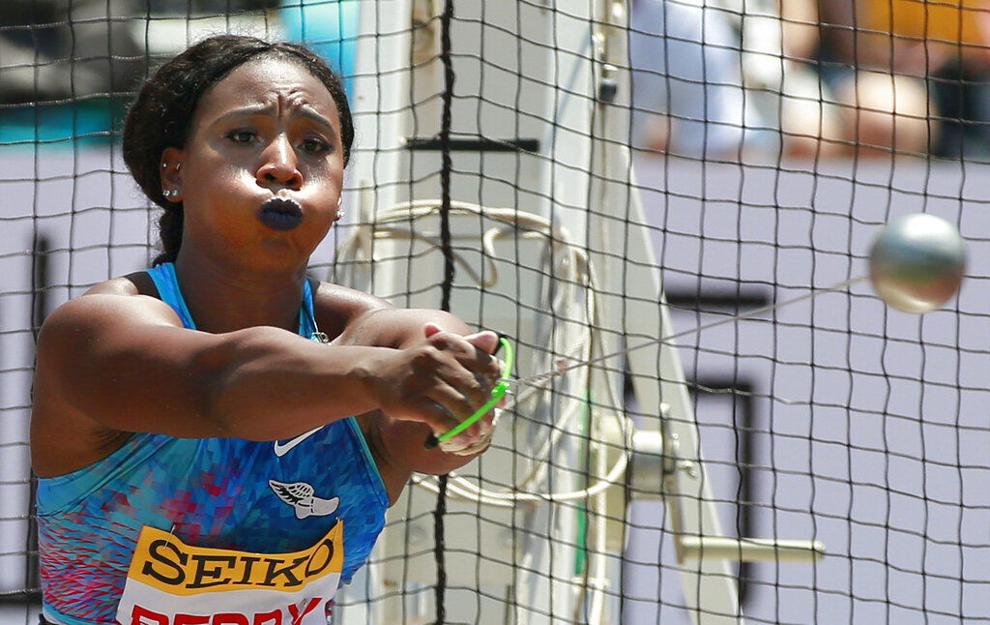 The former Southern Illinois thrower will be making her second Olympic appearance. She failed to qualify for the hammer finals in Rio in 2016, with her throw of 229 feet, 4 inches placing her 14th.


Shizuo Kambayashi


Jewell Loyd, United States, women's basketball team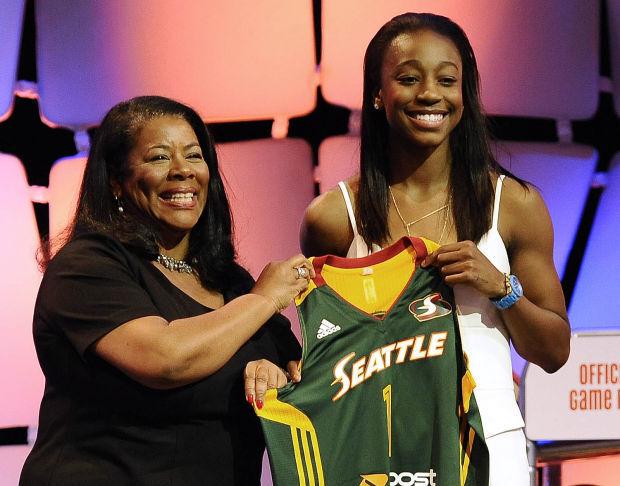 The former Niles West and Notre Dame guard will make her first Olympic appearance in the middle of the best season of her career. Loyd, a two-time WNBA All-Star whom the Seattle Storm drafted No. 1 overall in 2015, is averaging 17.5 points, 4.2 rebounds, 4.2 assists and 1.2 steals per game.
Jordan Wilimovsky, United States: 10-kilometer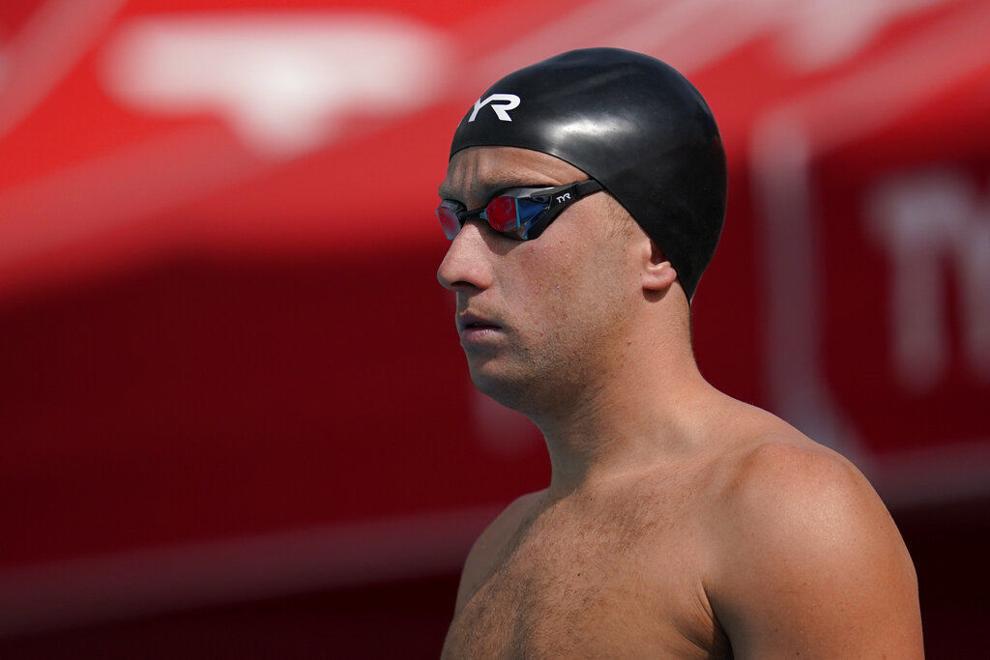 The 2017 Northwestern graduate placed fifth in the 10-kilometer open-water swim in Rio and now has a chance to win his first medal in Tokyo. Wilimovsky, who also was fourth in the 1,500-meter freestyle in Rio, qualified in July 2019 for the Tokyo Games in the 10K marathon event, which debuted at the Olympics in 2008.


Ashley Landis


Jordyn Poulter, United States, volleyball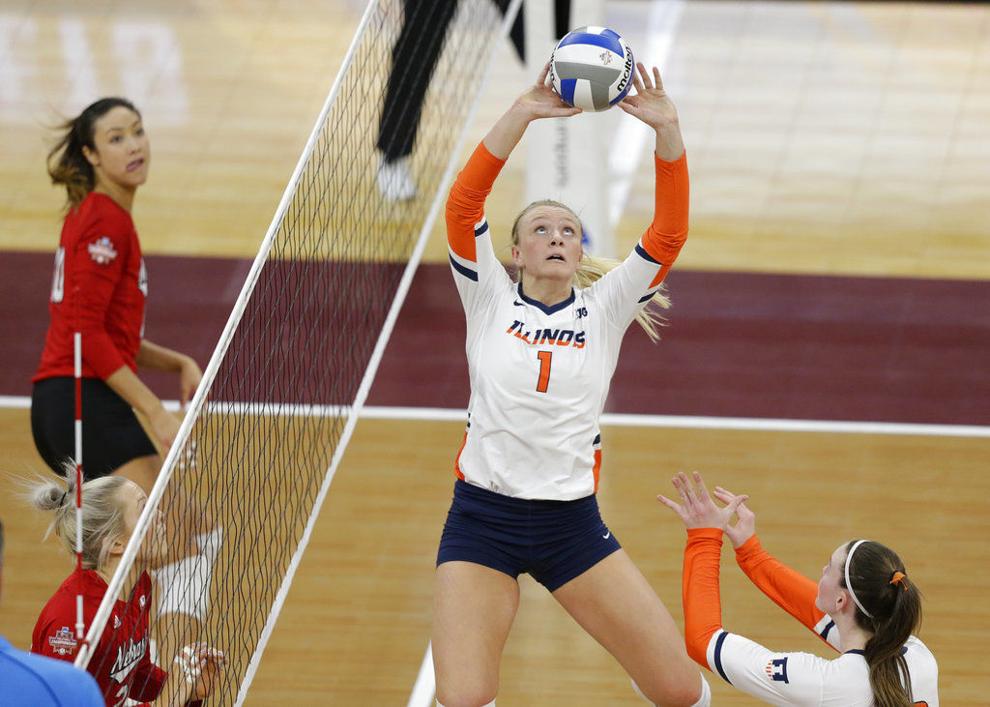 The former Illini setter was an All-American in her 2018 senior season. At 23 entering her first Olympics, she is the youngest member of the U.S. volleyball team.


Andy Clayton-King, Associated Press


Josh Zeid, Israel, baseball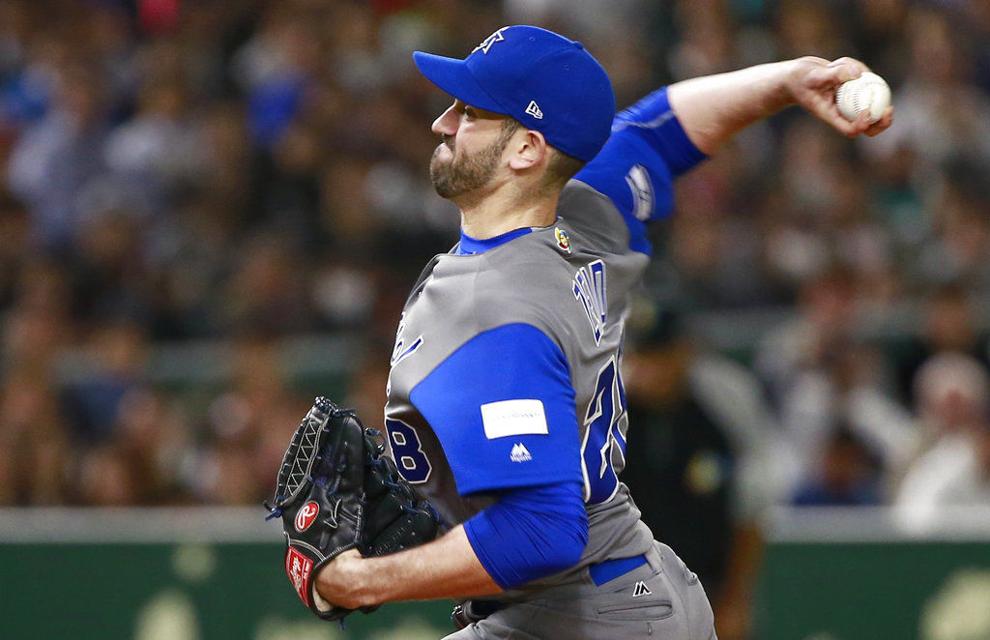 The Chicago Cubs rehab pitching coordinator and pitching analyst has a history playing for Israel, including pitching in the 2017 World Baseball Classic. Zeid, a 34-year-old Connecticut native, made 48 relief appearances over two seasons with the Houston Astros in 2013 and 2014.


Shizuo Kambayashi, Associated Press


Julie Ertz, United States, soccer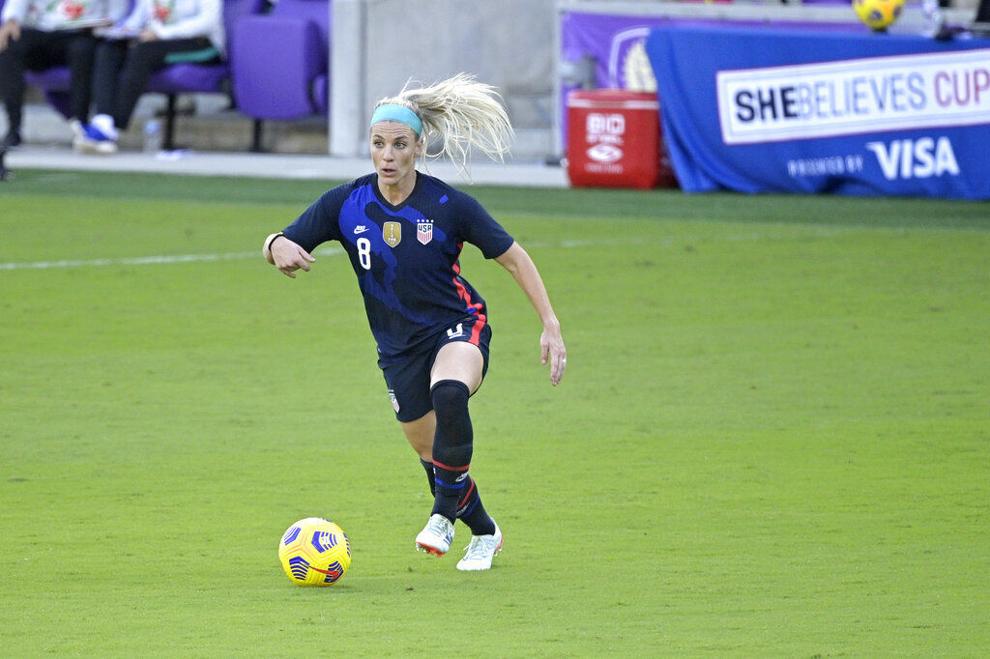 The two-time World Cup winner now will add a second Olympics to her resume. The 29-year-old midfielder/defender has played in only one game this season because of an MCL sprain but still made the U.S. roster with hopes she'll be ready for Olympic play.


Phelan M. Ebenhack


Kelsey Card, United States: Discus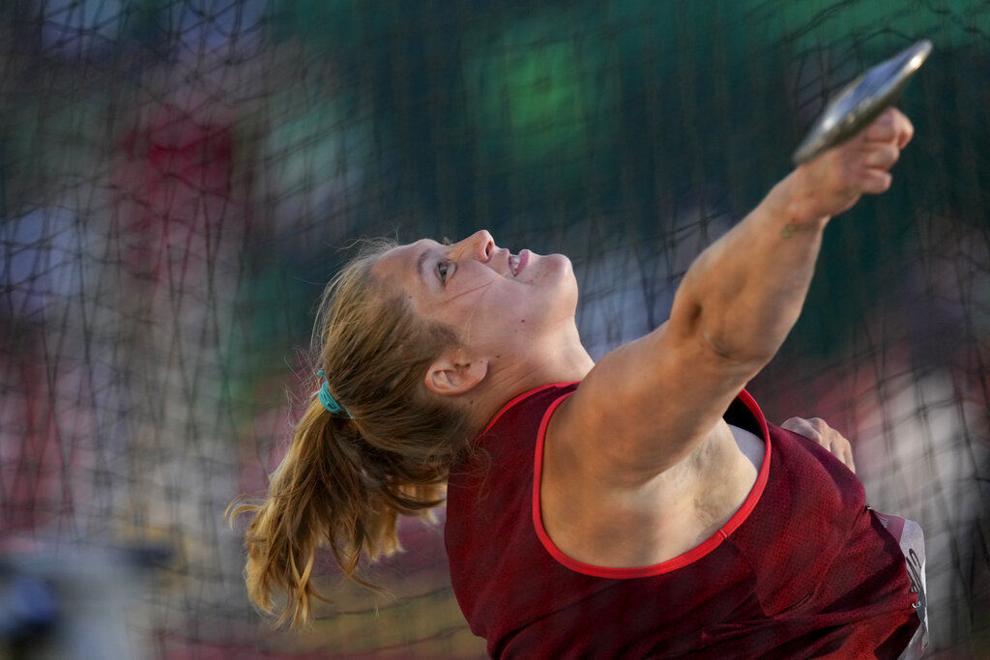 The former Carlinville athlete will be making her second Olympic appearance. Card, who still owns the IHSA discus state-meet record and was the 2016 NCAA champion at Wisconsin, didn't qualify for finals in the 2016 Games in Rio.


Charlie Riedel


Kelsey Robinson, United States, volleyball
Robinson, the former Wheaton St. Francis and Nebraska standout, was a member of the 2016 U.S. Olympic team that won bronze. She has been on the U.S. women's national team since 2014


Matt Rourke, Associated Press


Kent Farrington, United States: Show jumping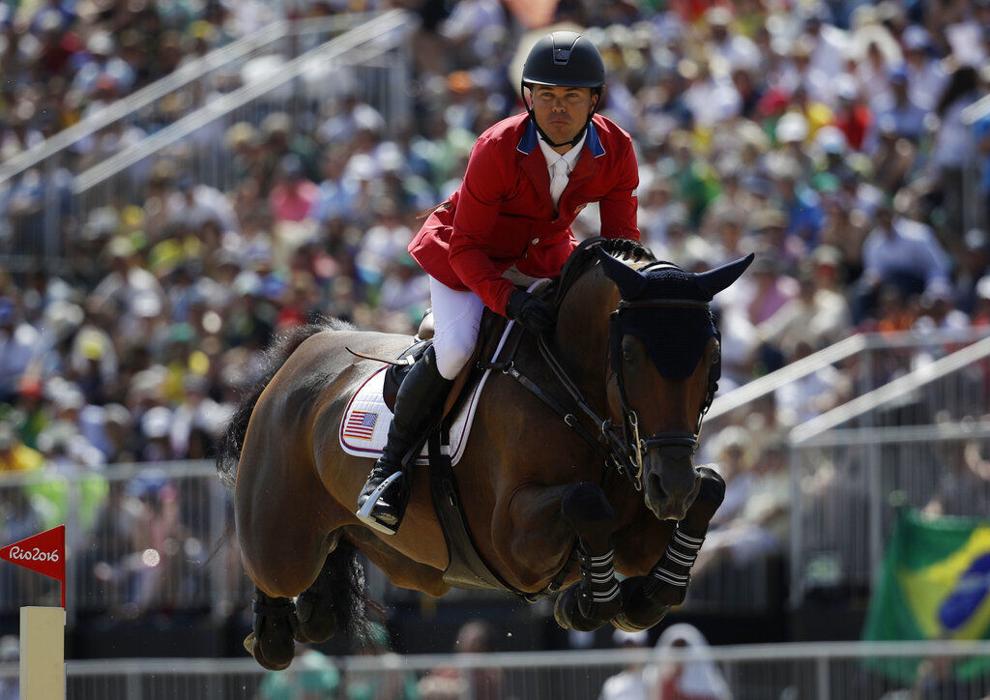 The 40-year-old Latin grad is the top-ranked American in the world at No. 5. He helped the 2016 team win silver in Rio and also finished fifth individually.


John Locher


Kevin McDowell, United States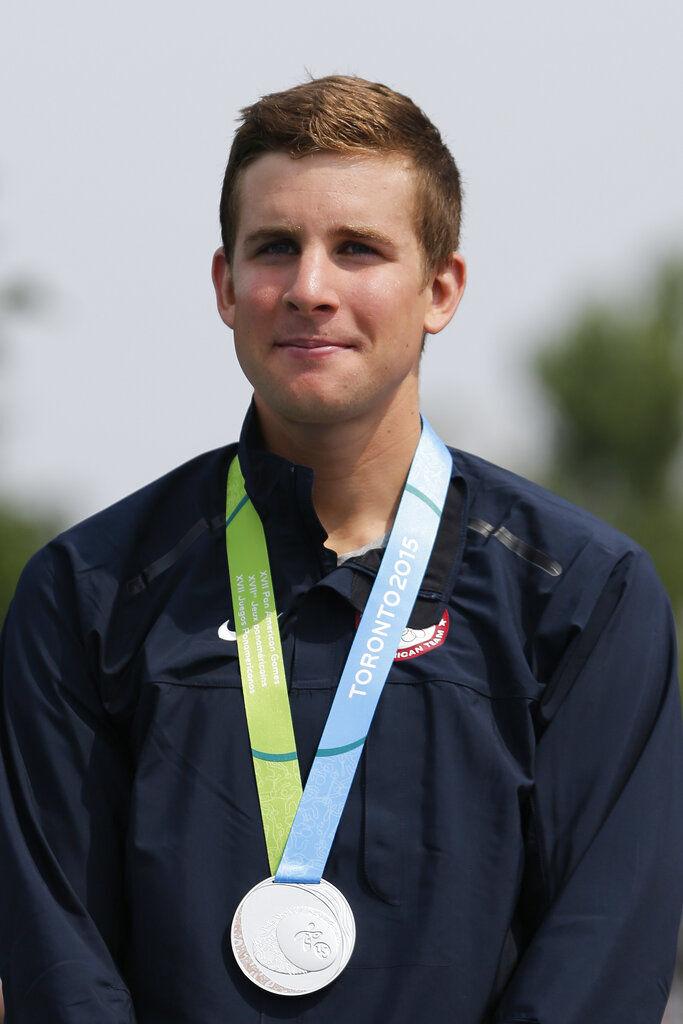 The Geneva grad grew up competing in triathlon, but his career was derailed for a couple of years when he was diagnosed with Hodgkin's lymphoma in 2011. He recovered and became a seven-time Triathlon World Cup medalist and the 2017 USA Triathlon elite national champion. This will be his first Olympics.


Felipe Dana, Associated Press


Laura Zeng, United States, rhythmic gymnastics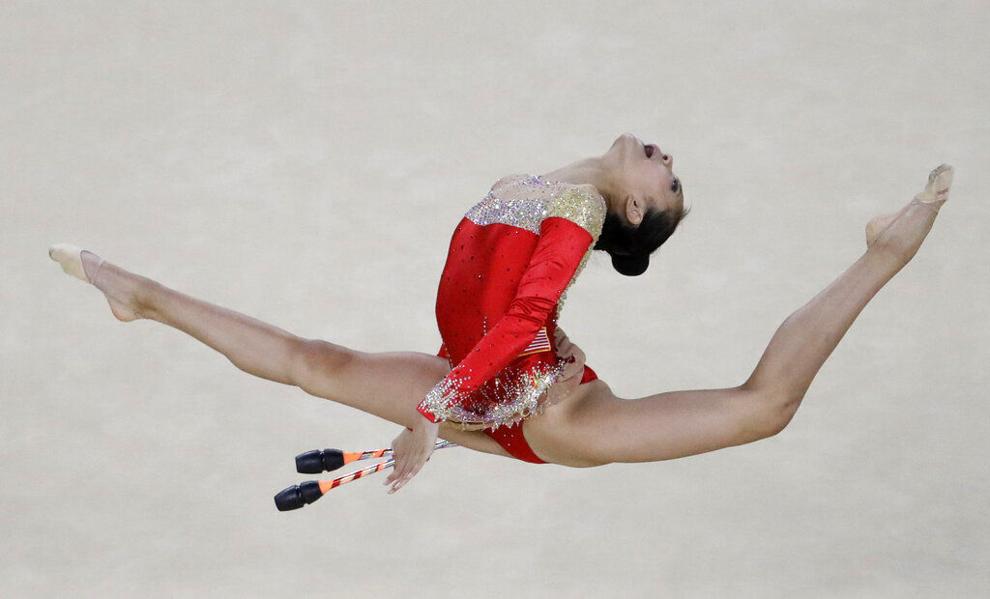 Zeng was the 2021 U.S. all-around champion and also took gold in hoop, clubs and ribbon. The Libertyville graduate finished 11th in the all-around competition at the 2016 Olympics in Rio, which tied her for the best U.S. finish since Valerie Zimring in 1984. She trains at North Shore Rhythmic Gymnastics Center.


Julio Cortez


Lauren Doyle, United States, rugby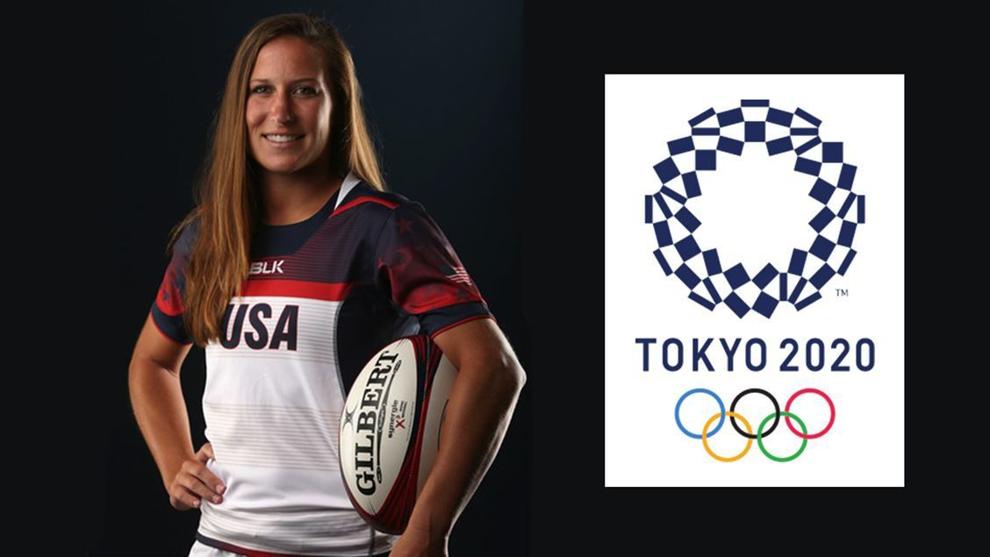 The Macon Meridian and Eastern Illinois grad is making her second Olympic appearance after helping the U.S. team to a fifth-place finish in 2016. She's also a former track athlete.


Eastern Illinois


Maggie Shea, United States, sailing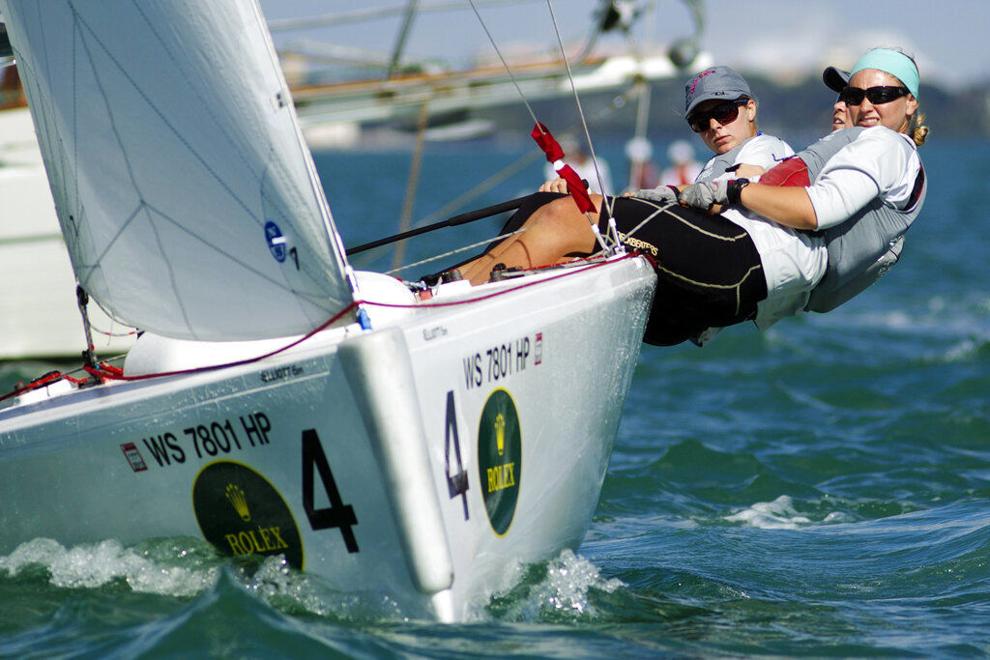 The New Trier graduate grew up sailing on Lake Michigan, sailed at Connecticut College and now will make her Olympic debut. Shea and teammate Steph Roble won bronze in the 49erFX World Championship in 2020.


J Pat Carter


Michelle Bartsch-Hackley, United States, volleyball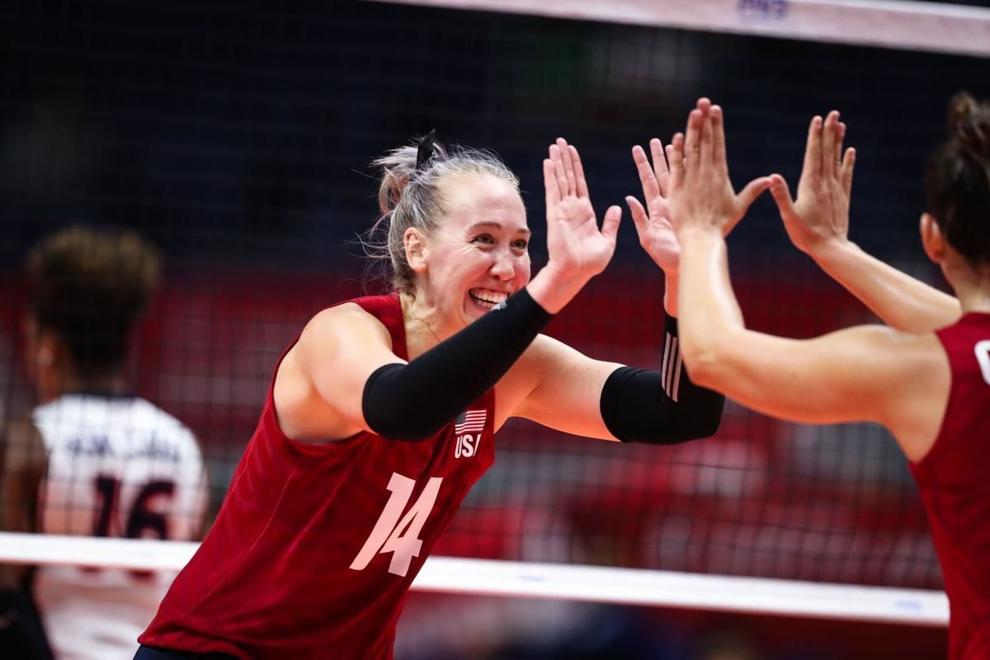 The Collinsville High School and Illinois grad is on her first Olympic team after she was an alternate in 2016. She helped the Illini's run to NCAA runner-up in 2011. She has been a member of the women's national team since 2015.


PROVIDED BY FIVB


Mitch Glasser, Israel, baseball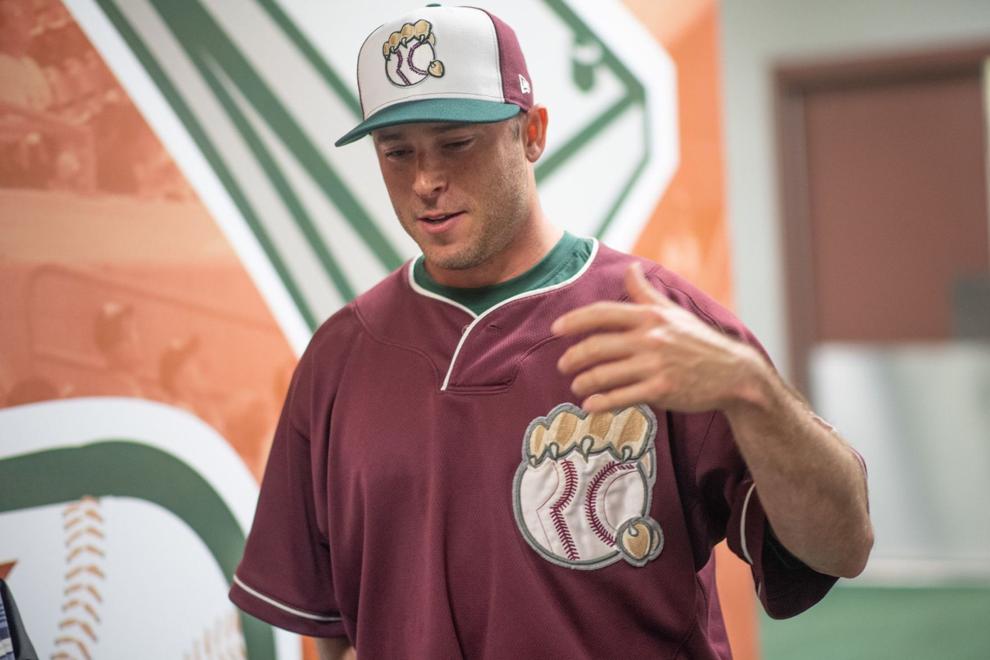 The White Sox drafted the Latin product in the 39th round of the 2012 draft. He played in the Sox organization for one season before playing in Australia and in the American Association of Professional Baseball. He's also an assistant baseball coach at Chicago State.


Kyle Telechan / Post-Tribune


Nefeli Papadakis, United States, judo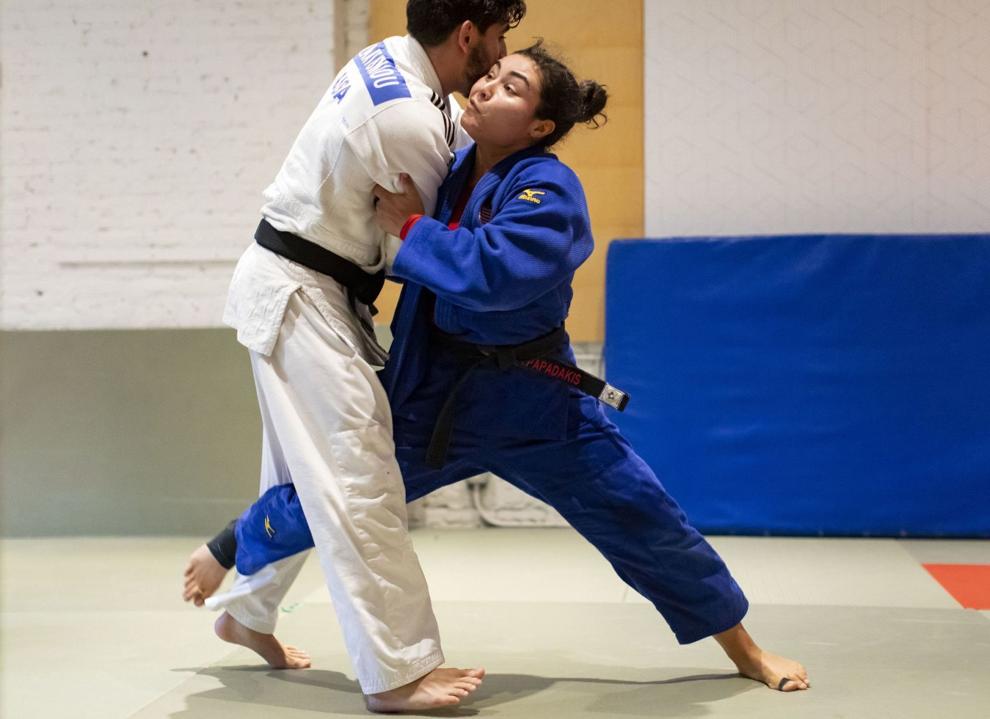 Papadakis, a Gurnee native who attended Warren and College of Lake County, is making her Olympic debut at 78 kilograms. The three-time medalist at the Pan American Championships has been coached by her dad, Steve.


Brian Cassella


North Shore Rhythmic Gymnastics team, United States: Rhythmic gymnastics team competition
Based out of Chicago's north suburbs, this team is made up of Isabelle Connor (Manhattan Beach, Calif.), Camilla Feeley (Wheeling), Lili Mizuno (Northbrook), Elizaveta Pletneva (Wheeling) and Nicole Sladkov (Vernon Hills). They are the third U.S. rhythmic gymnastics team to compete in Olympic competition. With a different set of athletes, North Shore Rhythmic Gymnastics also competed in Rio in 2016 but finished last in the Olympic qualifying round.


Rebecca Blackwell


Pedrya Seymour, Bahamas: 100-meter hurdles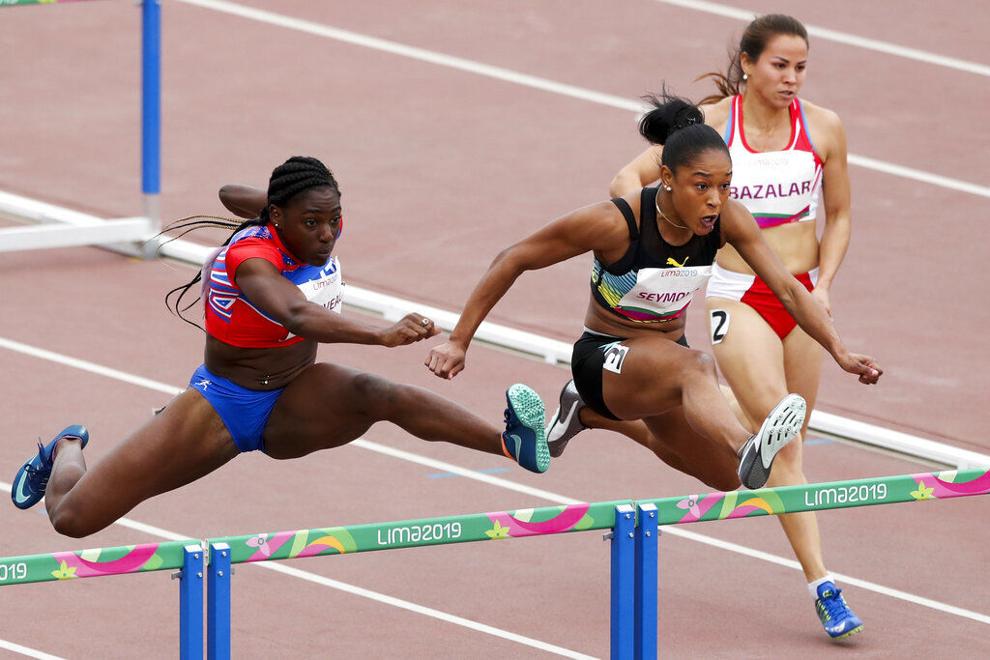 Seymour will be making her second Olympic appearance for the Bahamas after finishing sixth in the 100-meter hurdles in 2016 in Rio. She was a three-time All-American at Illinois before she transferred to Texas for her final season, when she finished fourth in the 100 hurdles at the NCAA championships.


Ricardo Mazalan


Rajeev Ram, United States: Men's doubles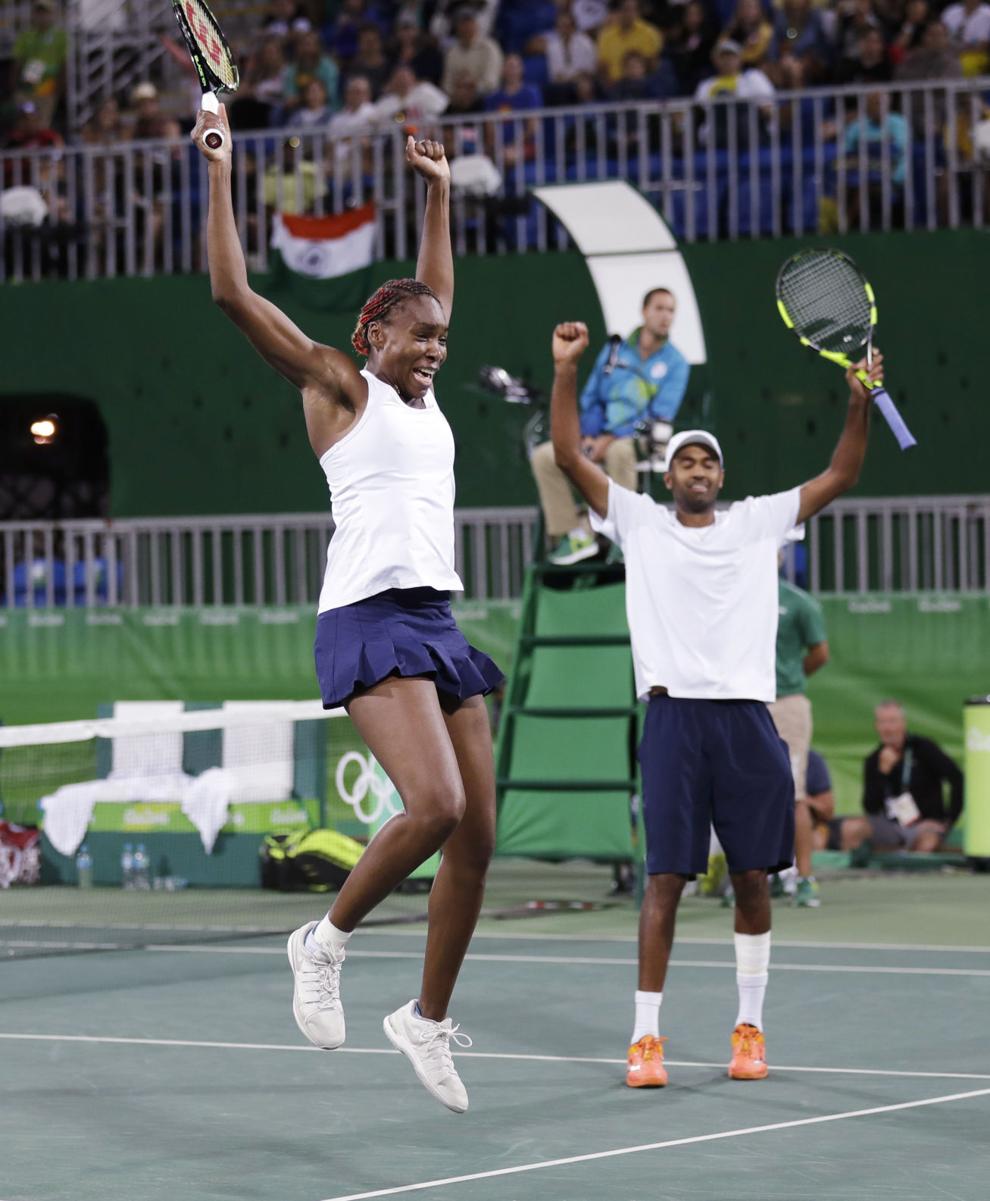 The Illinois alum, who won the 2003 NCAA doubles championship and helped the Illini to the team championship that year, returns to the Olympics after winning silver in the mixed doubles competition with Venus Williams in Rio in 2016. He will pair with Frances Tiafoe in the men's doubles competition this year.


Associated Press


Raven Saunders, United States: Shot put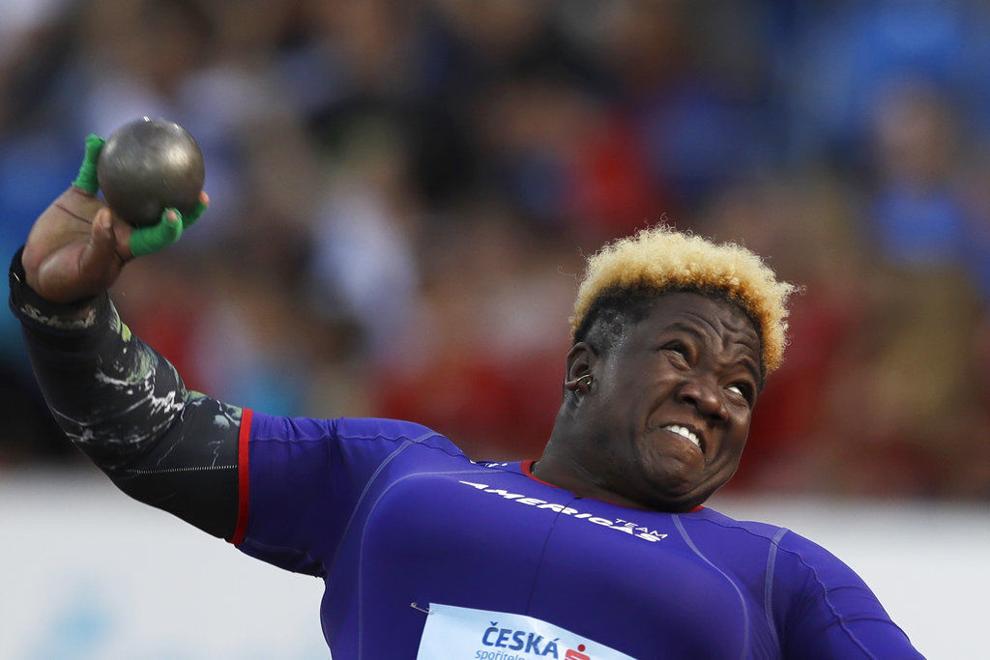 Saunders won NCAA indoor and outdoor shot put titles in her freshman year at Southern Illinois before transferring to Mississippi, where she won two more national championships. She made her Olympic debut in 2016 in Rio, where she finished fifth.


Petr David Josek


Ryan Murphy, United States: 100- and 200-meter backstroke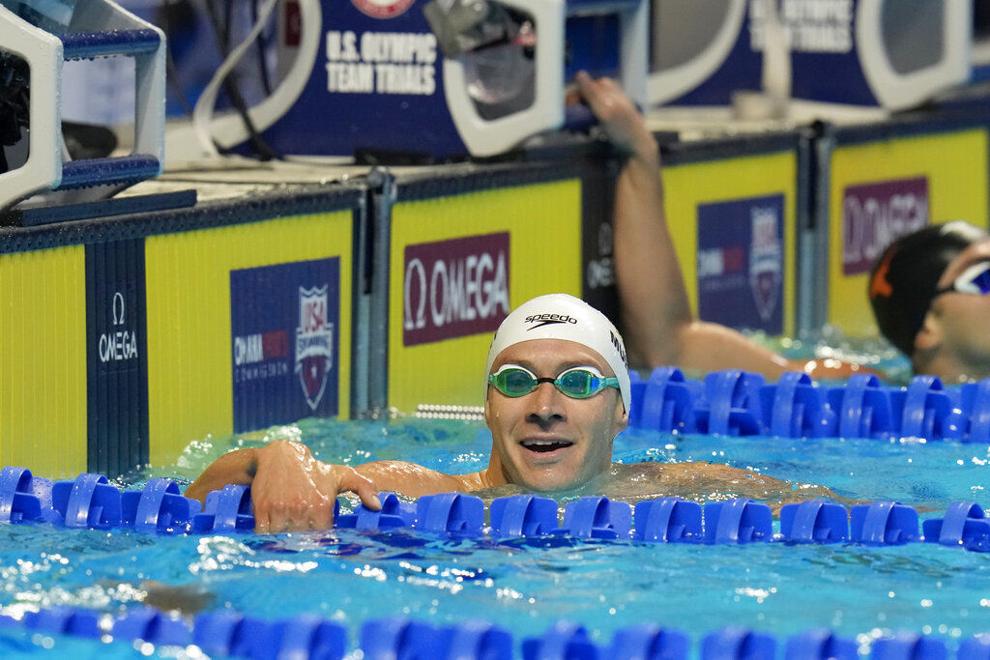 Murphy was born in Palos Heights but moved to Florida as a kid. He is a three-time Olympic gold medalist, winning the 100- and 200-meter backstroke and the 400 medley relay in 2016 in Rio.


Jeff Roberson


Sandi Morris, United States: Pole vault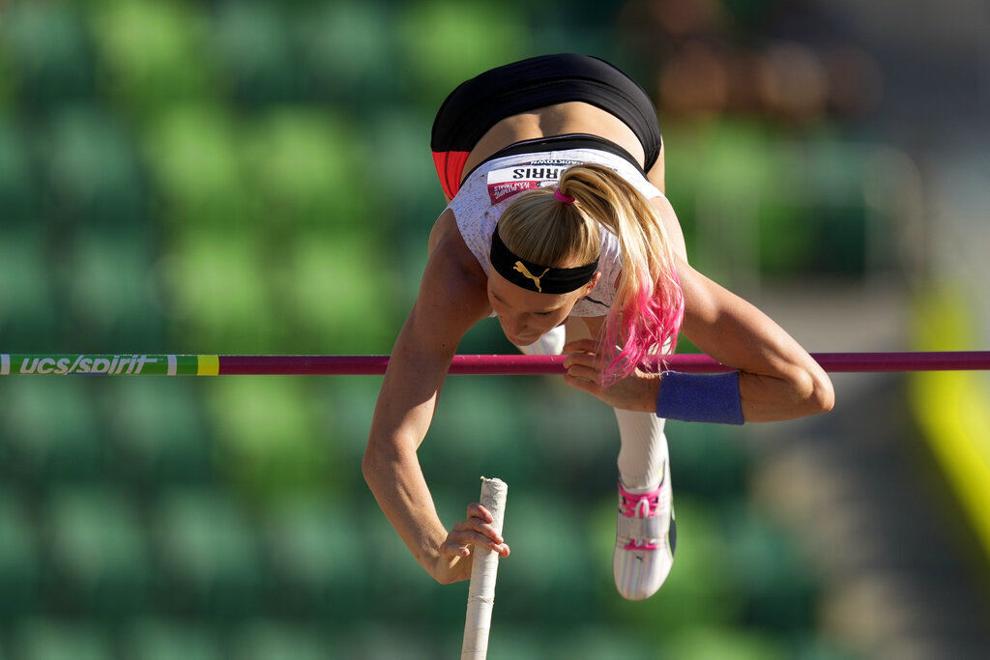 The 2016 silver medalist in Rio was born in Downers Grove before her family moved to South Carolina when she was 4 years old. She won silver with a vault of 15 feet, 11 inches, in 2016 and is the American outdoor record-holder in the event.


Charlie Riedel


Thomas Detry, Belgium, golf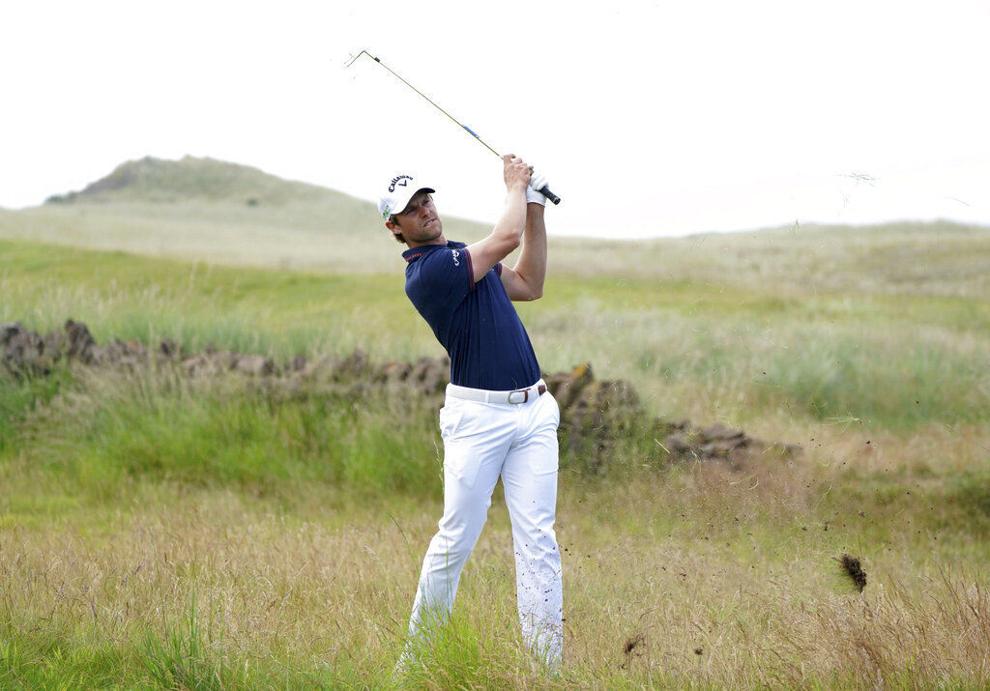 Detry, the 2015 Big Ten golfer of the year at Illinois, makes his Olympic debut. He teamed with former Illini teammate Thomas Pieters to win the 2018 World Cup of Golf championship for Belgium.


Jane Barlow


Thomas Jaeschke, United States, volleyball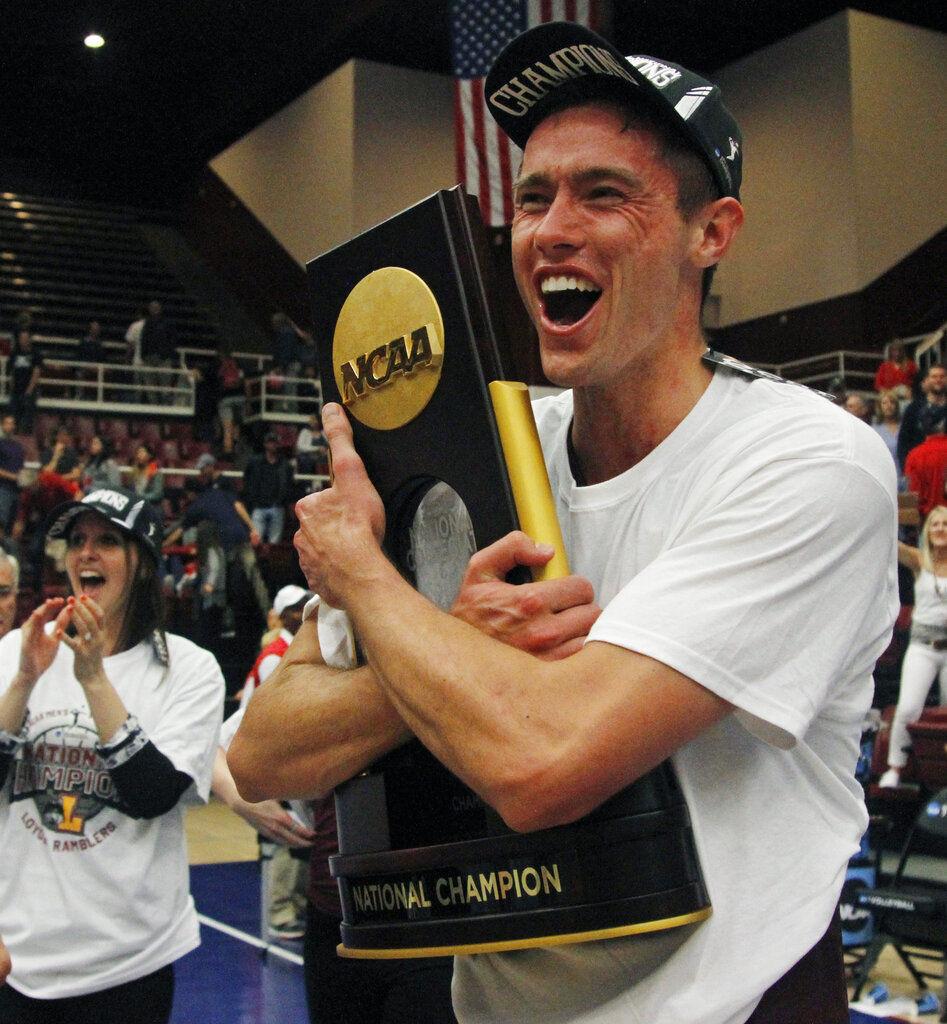 The former Wheaton Warrenville South player, who helped Loyola to back-to-back NCAA championships in 2014 and 2015, makes his second Olympic appearance. He played for the 2016 team that won bronze in Rio.


George Nikitin


Thomas Pieters, Belgium, golf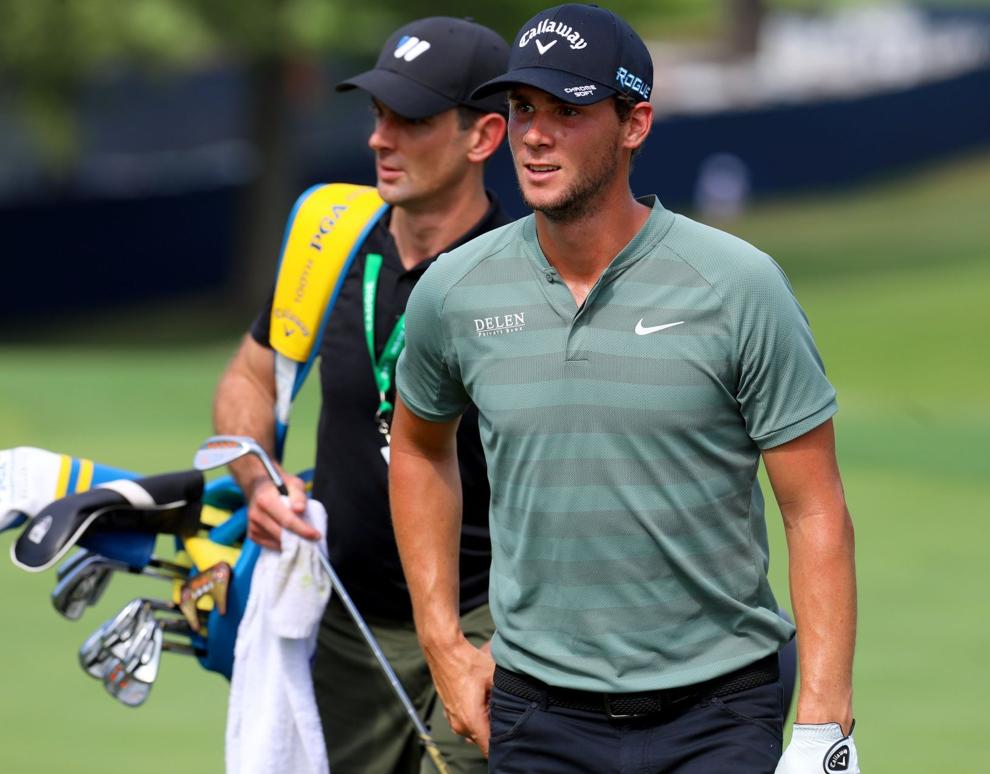 The Illinois alum will make his second Olympic appearance after finishing fourth in 2016 in Rio. Pieters was the 2012 NCAA individual champion and helped the Illini finish as the NCAA runner-up in 2013.


Christian Gooden


Tierna Davidson, United States, soccer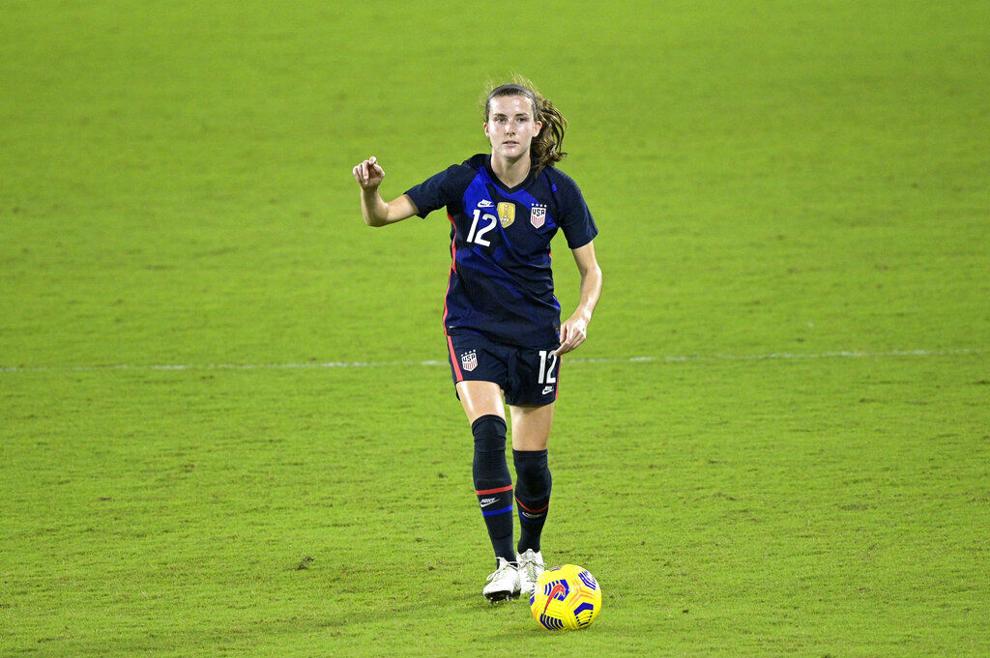 The 22-year-old defender is in her third season with the Red Stars and was the youngest player on the 2019 FIFA Women's World Cup-winning team. After the California native helped Stanford to the NCAA title in 2017, she became the No. 1 pick in the 2019 NWSL draft.


Phelan M. Ebenhack


Tim Federowicz, United States, baseball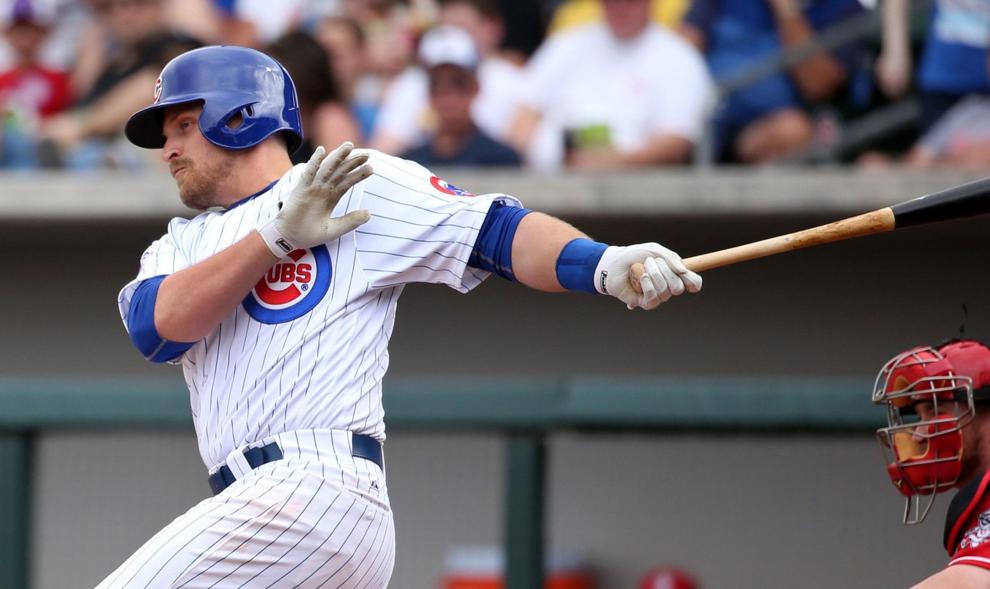 Federowicz played in 17 games for the Chicago Cubs during the 2016 season. The catcher has made appearances for six teams over eight major-league seasons and now is with the Los Angeles Dodgers' Triple-A team.


Chris Sweda


Tim Nedow, Canada: Shot put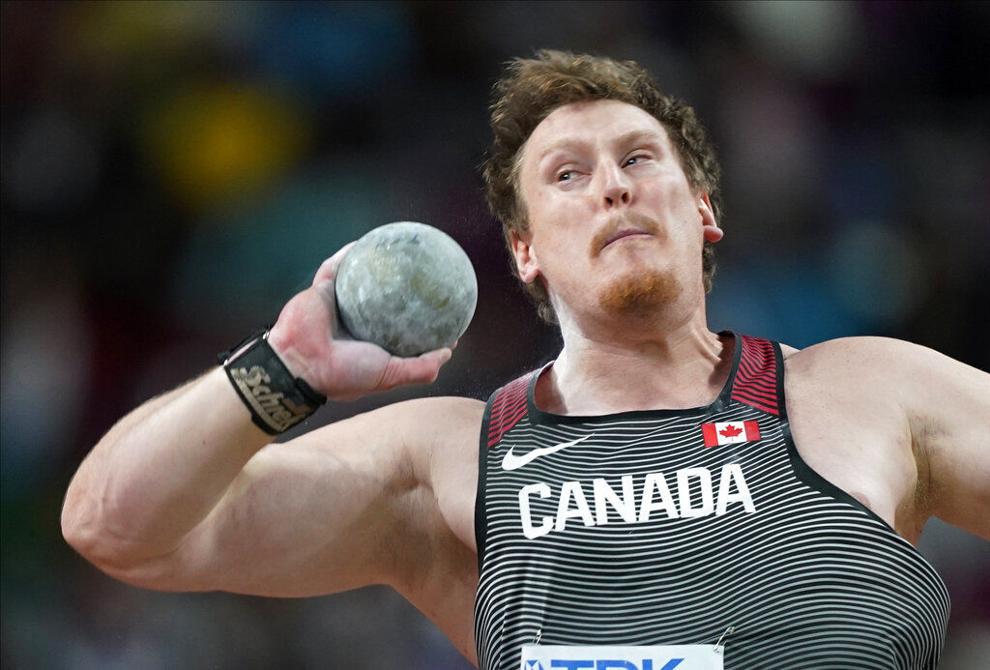 The former DePaul thrower will be making his second Olympic appearance. The Brockville, Ontario, native, who won multiple Big East titles in the shot put and discus at DePaul, didn't make the finals in his first trip to the Olympics in 2016.


David J. Phillip


Todd Frazier, United States, baseball
Frazier, a two-time All-Star and 2015 Home Run Derby champion, played 1½ of his 11 major-league seasons with the White Sox before they traded him to the New York Yankees in the middle of the 2017 season. The first and third baseman was with the Pittsburgh Pirates to start the year, but he opted for free agency when they designated him for assignment in May.


Carlos Osorio, Associated Press


Tomáš Satoranský, Czech Republic, men's basketball team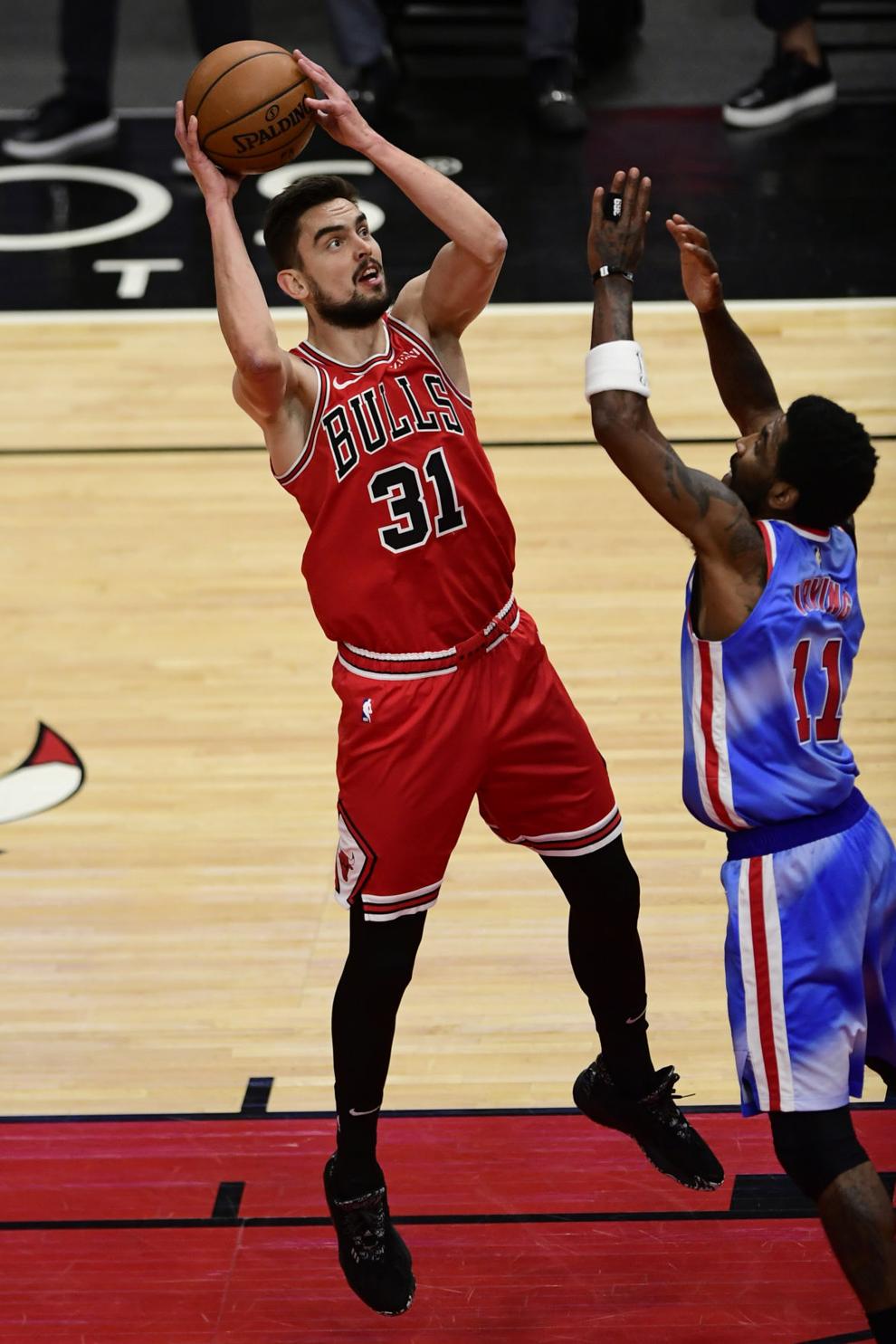 The Chicago Bulls guard was the tournament MVP in the Olympic qualifying tournament after leading the Czech Republic with 16 points, 5.5 rebounds and 5.5 assists per game. Satoranský, 29, averaged 7.7 points and 4.7 assists in 58 games this season, his second with the Bulls and fifth in the NBA.
Randy Reinhardt
Tori Franklin, United States: Triple jump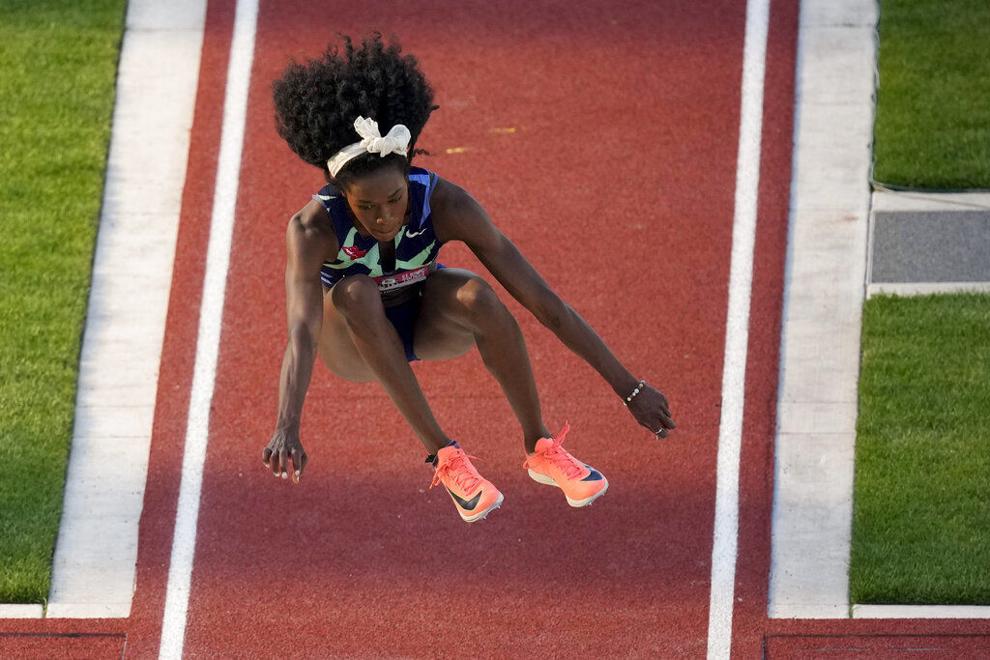 The Downers Grove South graduate is the American record-holder in the indoor and outdoor triple jump. She qualified for her first Olympics by placing second at the trials with a jump of 47 feet, 1½ inches.


Charlie Riedel


Tyson Bull, Australia: Horizontal bar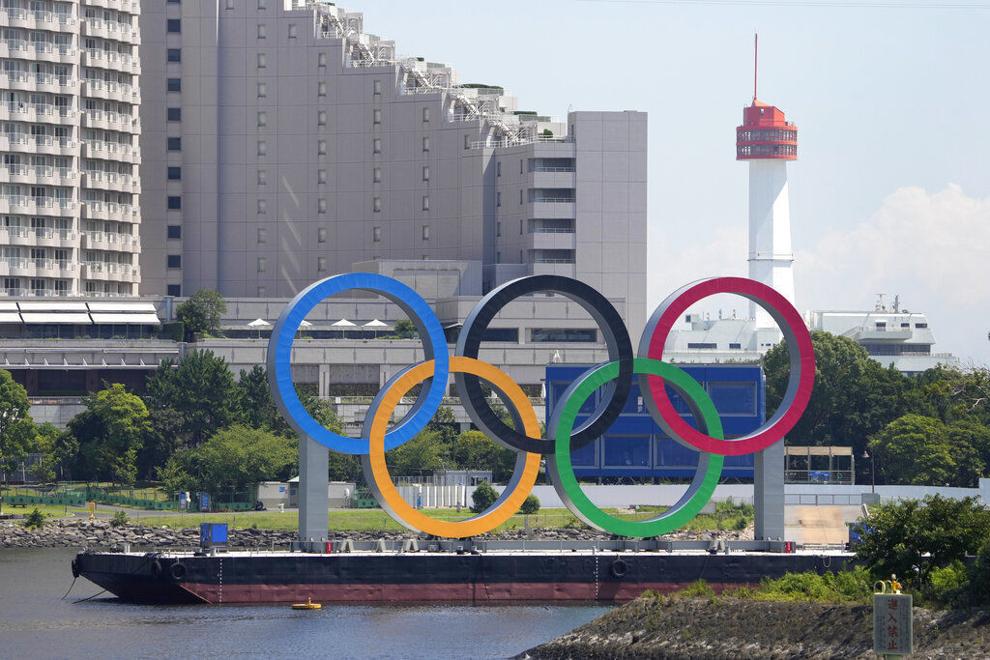 Bull, who was an All-American on the horizontal bar at Illinois, qualified for the Olympics in 2019 at the World Championships when he earned a score of 14.366 on the horizontal bar and finished seventh in the event final. He will be the first Illini gymnast to compete in the Olympics since Justin Spring in 2008.


Charlie Riedel


Zach LaVine, United States, men's basketball team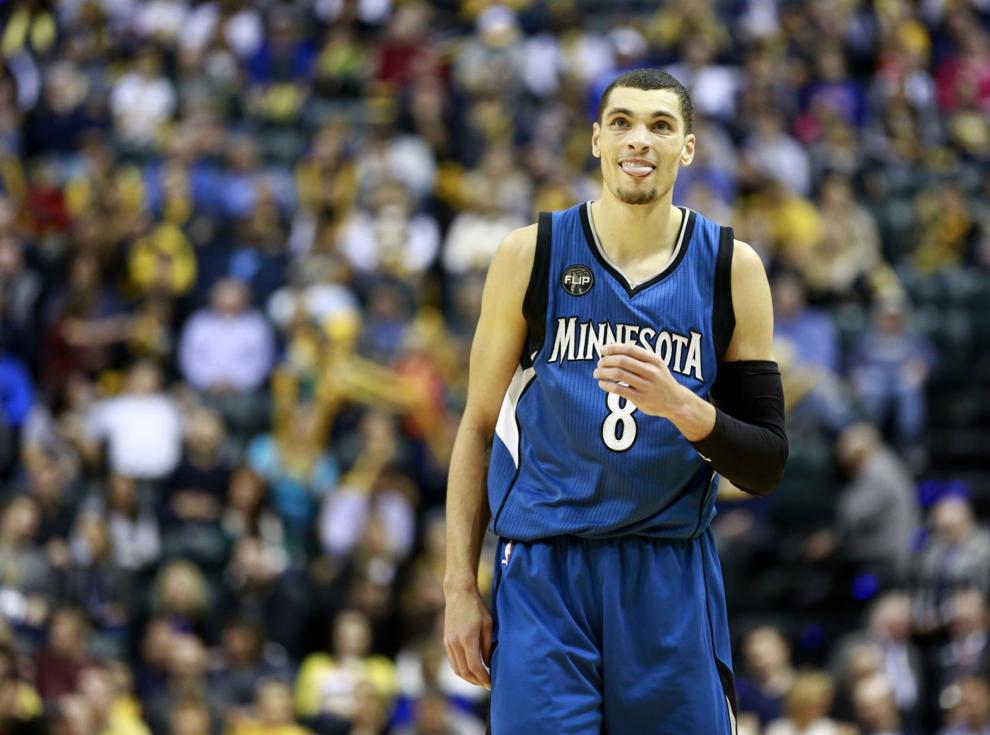 Just a few months after he was named to his first NBA All-Star team, the 6-foot-5 Bulls guard was picked for his first Olympic team. LaVine, 26, averaged 27.4 points, five rebounds and 4.9 assists per game last season, his fourth with the Bulls and seventh in the NBA.


R Brent Smith


Zach Ziemek, United States: Decathlon
Ziemek finished seventh in the 2016 Olympics in Rio and was the 2018 U.S. national champion. The Lake Park and Wisconsin graduate had a personal best of 8,471 points in the decathlon at the Olympic trials to finish third.


Charlie Riedel, Associated Press


​Olivia Smoliga, United States: 400-meter freestyle relay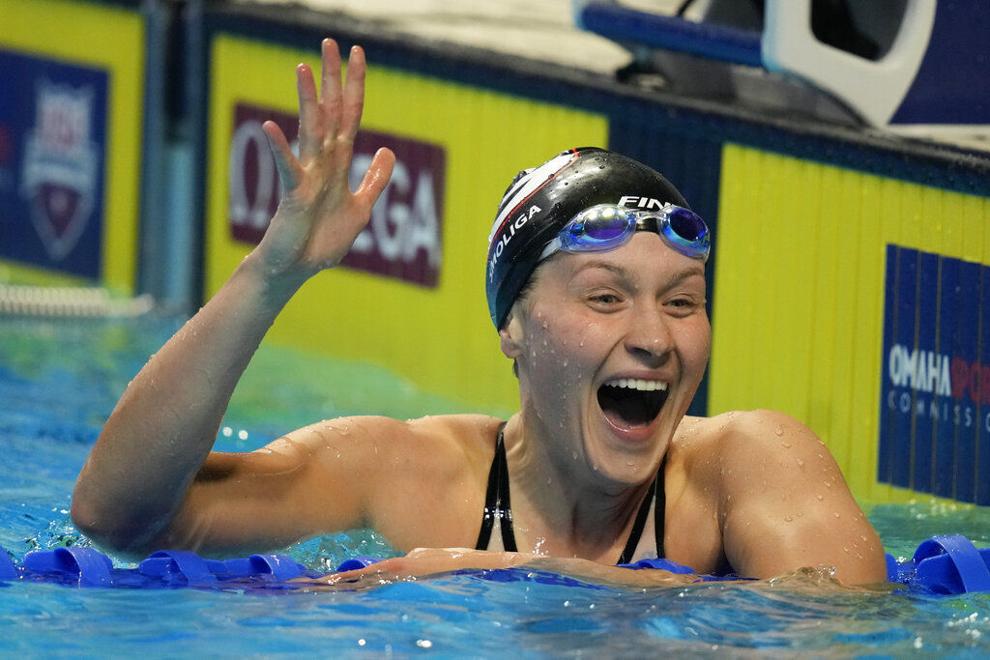 The Glenbrook South graduate won gold at the 2016 Rio Olympics in the 400-meter medley relay. After finishing third in the 100 freestyle at the Olympic trials, she will be a part of the 400 freestyle relay in Tokyo.


Charlie Neibergall


Get local news delivered to your inbox!