CBS News Chicago
live
DOWNERS GROVE, Ill. (CBS) — The five-year search for a missing Downers Grove woman has come to a tragic conclusion.
The family of Cheyann Klus announced on Facebook Monday that police have located her remains.

Cheyann L. Klus (photo provided by DuPage County sheriff's office)
"While it was not the news we were hoping for, we have received confirmation from law enforcement that Cheyann's remains were found," the family wrote. "As her immediate family [father, sisters, brothers, nephews] in mourning, we ask for privacy as we grieve the unbearable loss of a daughter, sister, aunt, and a human being. We plan to hold a private memorial service for Cheyann amongst us, but we hope that everyone can find solace in knowing that she has been found and respectfully laid to rest. Please be mindful of the sensitive nature of these circumstances and the affects this can have for our family and other families who are dealing with missing loved ones."
Klus was 22 when she was last seen on Nov. 27, 2017. at her home in Downers Grove. She traveled into Chicago the night of Dec. 1 of that year.
It was unclear Monday night where the remains were found.
CBS Chicago team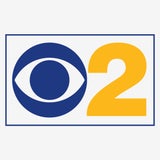 Thanks for reading CBS NEWS.
Create your free account or log in
for more features.