Chicago and the rest of Illinois will fully reopen on Friday with no capacity restrictions.
But that news is a double-edged sword for many in the hotel and entertainment industries. You ask yourself: the masses may come back, but will the workforce return?
Interactive map: More from our community report series
It was an emotional scene on Thursday afternoon at the Chicago Hilton and Towers on Michigan Avenue when the hotel opened its doors for the first time in 15 months.
It has been completely closed to guests since the beginning of the pandemic.
General Manager John Wells performed a ceremonial door opening on Thursday and welcomed around 200 hotel employees on leave.
Nearly 200 previously-leave employees returned to the Chicago Hilton and Towers on Thursday, June 10, 2021 in preparation for the full reopening of the city and state on Friday. (WTTW news)

Wells says the hotel is currently starting at about a quarter of capacity with the hope that it can climb to 100% by Lollapalooza in late July and early August – but it won't be easy.
Meanwhile, workers like lobby doorman Nelida Cruz said they were thrilled to be back after 15 months of being unable to work
"This is a big company and they have decided to reopen. If they don't open again, I might decide to stay home because I'm almost retired. But they call me, I decide to go back to work. I like to work, "said Cruz.
However, this could be the exception to the rule in the local hotel industry as officials talk about the immense challenges involved in hiring workers.
There is a real labor shortage and many may be leaving the industry for good, according to Michael Jacobson, president and CEO of the Illinois Hotel and Lodging Association.
"You quite often hear no from employees for various reasons, childcare or people who have left the market. We have lost a lot of people from either our industry or our city, "said Jacobson.
Jacobson and the federation are pushing for Mayor Lori Lightfoot to provide $ 75 million in aid exclusively to hotels as he says they did not have a special federal government bailout.
Official figures from the Chicago Tourism Bureau show that occupancy is steadily increasing from week to week and is now approaching 50%.
Over at The Dearborn in the Loop restaurant, owner Clodagh Lawless says she was surprised at the demand.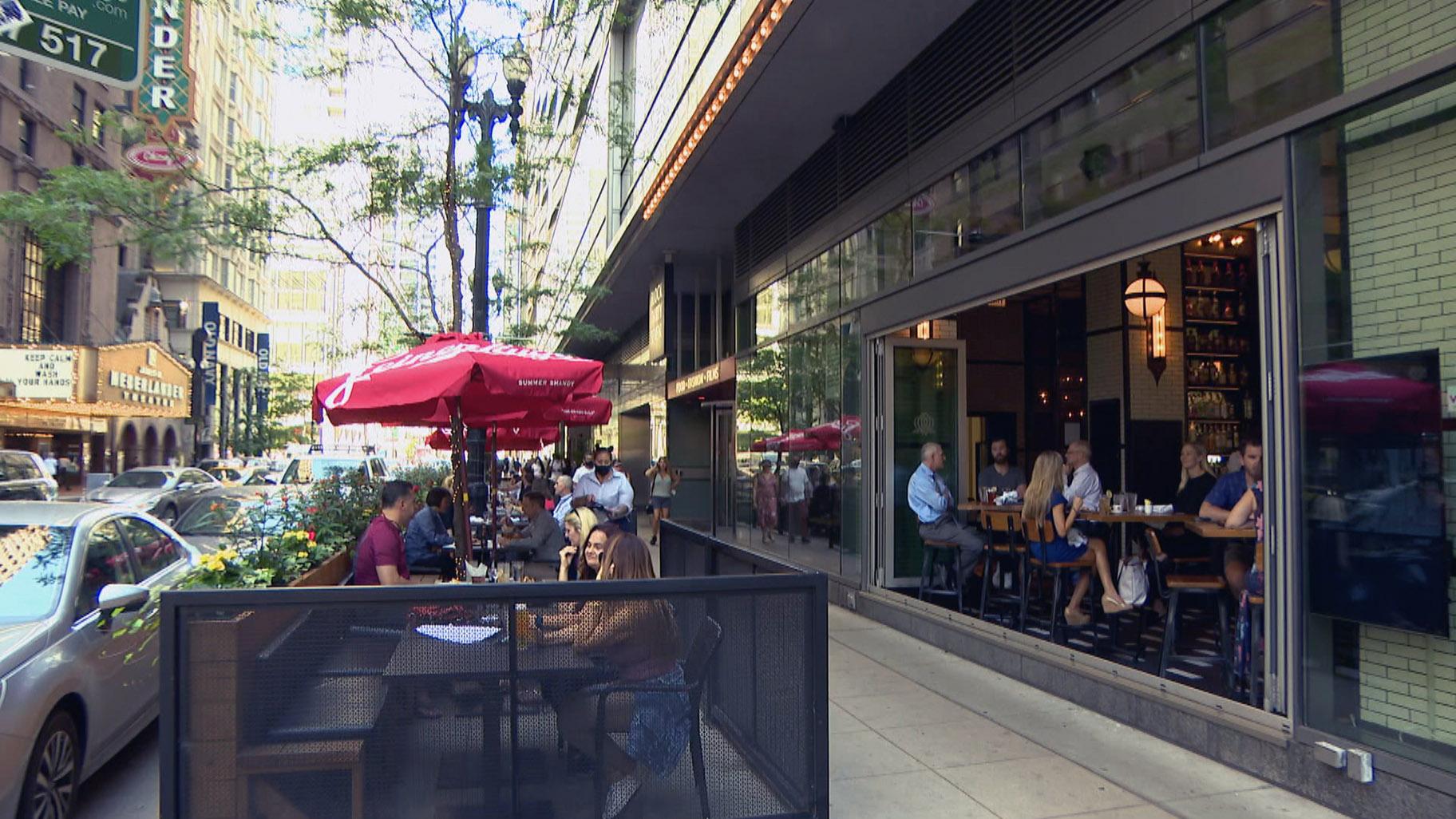 At The Dearborn in the loop restaurant, owner Clodagh Lawless says she was surprised at the return of demand on June 10, 2021. (WTTW News)

But there is also a worrying shortage of labor in the catering industry, because restaurants like yours have trouble getting along without full staff.
"COVID-19 has really decimated the hospitality workforce," Lawless said. "The workforce is being forced to stay home because they can't get childcare… it's just the shock, the utter shock, where especially veterans who have dedicated 20 years of their lives to this industry have decided." 'I am out, change jobs, change jobs. '"
Another cog in the Chicago tourism business is theater and performance arts.
The League of Chicago Theaters says most venues will be back up and running by August, performing plays they had planned for last year.
And they are confident they will return if actors and other workers move away during the pandemic.
"Some people moved for a variety of reasons, but there is work here and that has always made Chicago a success," said John Collins, general manager of the Goodman Theater. "Chicago supports a huge theatrical scene, but it's also a very emerging film and television scene, so the actors are going to go where the work is … and we now have work to offer for the first time in a long time."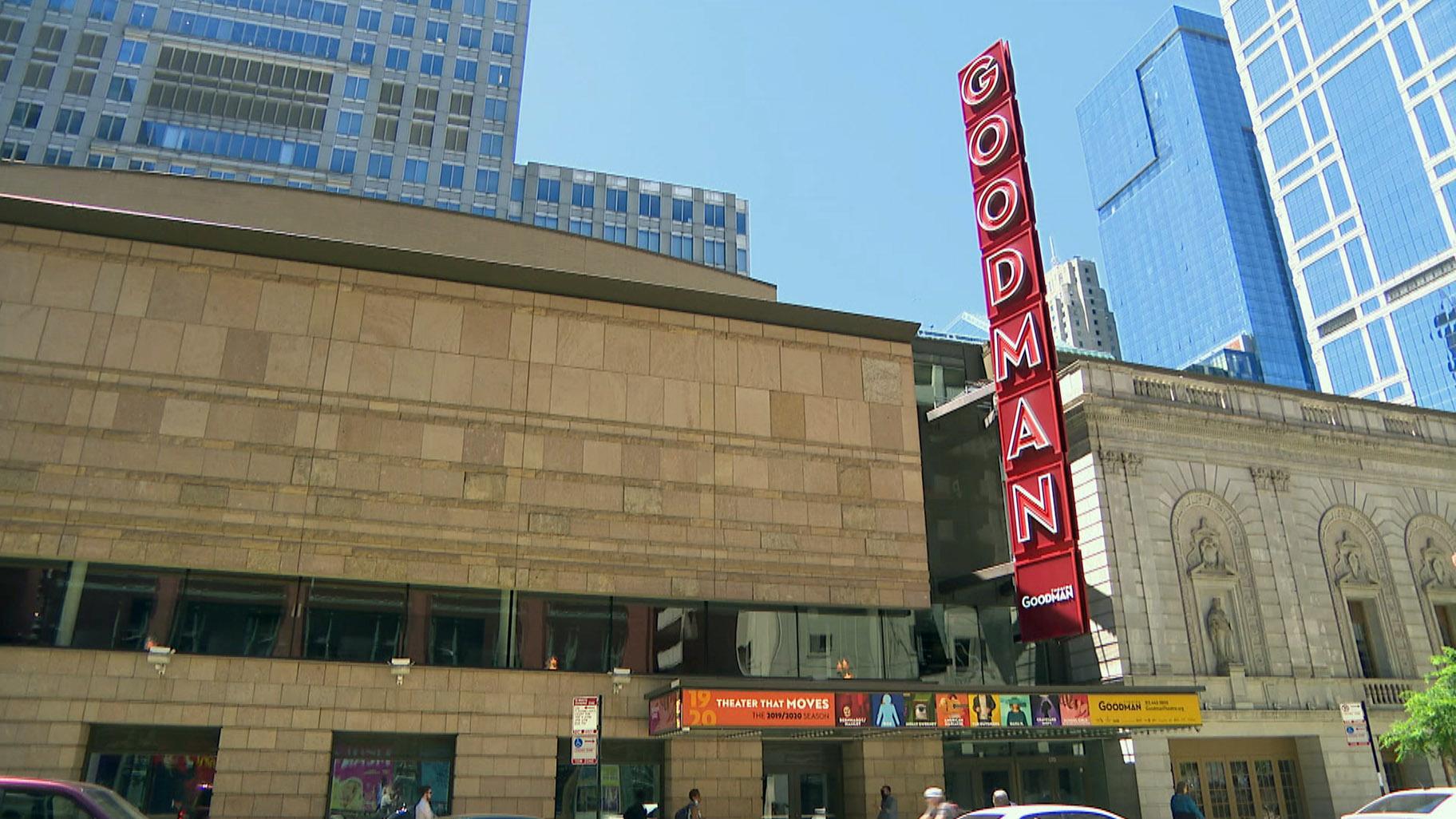 "Certain people moved for various reasons, but there is work here and that has always made Chicago a success," said John Collins, general manager, Goodman Theater, June 10, 2021. (WTTW News)

Collins says the Goodman announced its season on Wednesday and tickets are selling quickly. They expect the demand to be back where it was at some point.
Video: Check out our interview with Laura Decker from Shoreline Sightseeing Tours.
Community report series
"Chicago Tonight" is expanding its community reporting. We take to the streets to speak to your neighbors, local businesses, agencies and executives about COVID-19, the economy, racial justice, education and more. See where we've been and what we've learned using the map below. Or select a community from the drop-down menu. Points in red represent our series COVID-19 Across Chicago; blue marks our series "Chicago Tonight" in Your Neighborhood.
Choose a community: Albany Park (04/15/20) Albany Park (03/25/21) Archer Heights (1/21/20) Armor Square (Chinatown) (03/23/20) Armor Square (Chinatown) (6.) / 25/20 ) Armor Square (Chinatown) (2/11/21) Ashburn (10/22/20) Auburn Gresham (4/28/20) Auburn Gresham (7/2/20) Aurora (4/16/20.)) Aurora (6/1/20) new c Austin (4/14/20) Austin (7/30/20) Belmont Cragin (5/11/20) Belmont Cragin (1/7/20) Beverly (3/30.) / 20) Beverly (3/11/21) Blue Island (4/20/20) Bridgeport (and Armor Square) (4/8/21) Brighton Park (4/23/20) Chatham (4/6/20) Chatham (12/3/20) Chicago Lawn (Marquette Park) (5/27/20) Chicago Police Headquarters (4/8/20) Cicero (4/27/20) Davenport, Iowa (Quad Cities) (5/21) / 20) Douglas (Bronzeville) ( 06.15.20) East Garfield Park (01.04.20) Edison Park (26.05.20) Edgewater (Andersonville) (22.06.20) Elgin (24.06.) 20) Englewood (5/20/20) Englewood (8/13/20 ) Englewood (4/22/21) Evanston (6/11/20) Evanston (5/6/2021) Forest Glen (Sauganash) (12/17/20) Gage Park 7/23/20 Gage Park 2/4/2021Gary, IN (4/30/2021) .20) Geneva (05/11/20) Greater Grand Crossing (10/8/20) Hegewisch (4/22/20) Hermosa (7/16/20) Highwood (4/2/20) Hyde Park (5/6/20) Jefferson Park (1/28/21) Kankakee (5/14/20) Kenosha, WI (4/7/20) Kenosha, WI (8/27/20) Kenosha (10/29/20) Lake view (Boystown) (4/9/20 ) Lake View (Wrigleyville) (4/1/21) Lincoln Square (7/9/20) Logan Square (5/19/20) Logan Square / West Town (Bucktown / Wicker Park) (6/18/20) Logan Square (5/19/20) / 20/2021) Lower West Side (Pilsen) (10/12/20) Maywood (10/9/20) Milwaukee, WI (8/20/20) McKinley Park (5/13/20) Montclare (4/21/20) 20) Mount Greenwood (9/17/2020) ) Near South Side (Mercy Hospital) (9/3/20) Near West Side (Greektown) (2/02/2021) New City (Behind the Courtyards) (6/10.) / 20) North Lawndale (1 / 14/20) Oak Park (6/24/20) O'Hare (and Rosemont) (4/29/20) Portage Park (6/16/20) Pullman / Roseland (5 / 12/20) River North ( 6/3/20) Riverdale (5/13/2021) Rogers Park (5/5/20) Rogers Park (25/11/20) Skokie (18/05/20) South Chicago (9/06/20) South Deering (18/02/21) South Lawndale (Small Village) ( 3/26/20) South Lawndale (Small Village, Crawford Power Station) (4/13/20) Sout h Lawndale (Small Village) (9/24/20) South Shore (3/25/20) Streeterville (Navy Pier) (6/9/20) Streeterville (Navy Pier) 04/29/2021) St. Joseph, MI (5/28/20) The Loop (6/1/20) Uptown (3/31/20) Waukegan (5/4/20) West Chicago (3/4/2021) West Garfield Park (10 / 1/20) West Lawn (11/12/20) / 20) West Ridge (Little India) (3/24/20) West Ridge (8/6/20) Wheaton (10/15/20) WTTW Studios (addendum) (29.06.20) Forest grass (17.06.20)