The Weeknd's Wisconsin fans were met with disappointment after the "Blinding Lights" singer was forced to cancel his Milwaukee performance at Fiserv Forum due to production issues related to the size of his headlining tour. Instead, the Grammy-winning artist upgraded his tour from arenas to stadiums, leaving local fans with the option of taking the trip down I-94 to Chicago's lakefront for The Weeknd's biggest tour of his career.
It might not be as close to home and gas prices are still brutal, but there were plenty of reasons to travel to the Windy City to catch The Weeknd's massive performance at Soldier Field.
Here are our seven reasons you shouldn't have missed The Weeknd's Chicago stop on the "After Hours Til Dawn" tour:
X
As alluded to by his "After Hours Til Dawn" tour name, The Weeknd gave several performances from his most recent LPs, "After Hours" from 2020 and this year's "Dawn FM." Leaving room for his early records as well, The Weeknd performed roughly half of his last two projects for his Chicago fans, the first chance fans had since COVID to catch the albums live.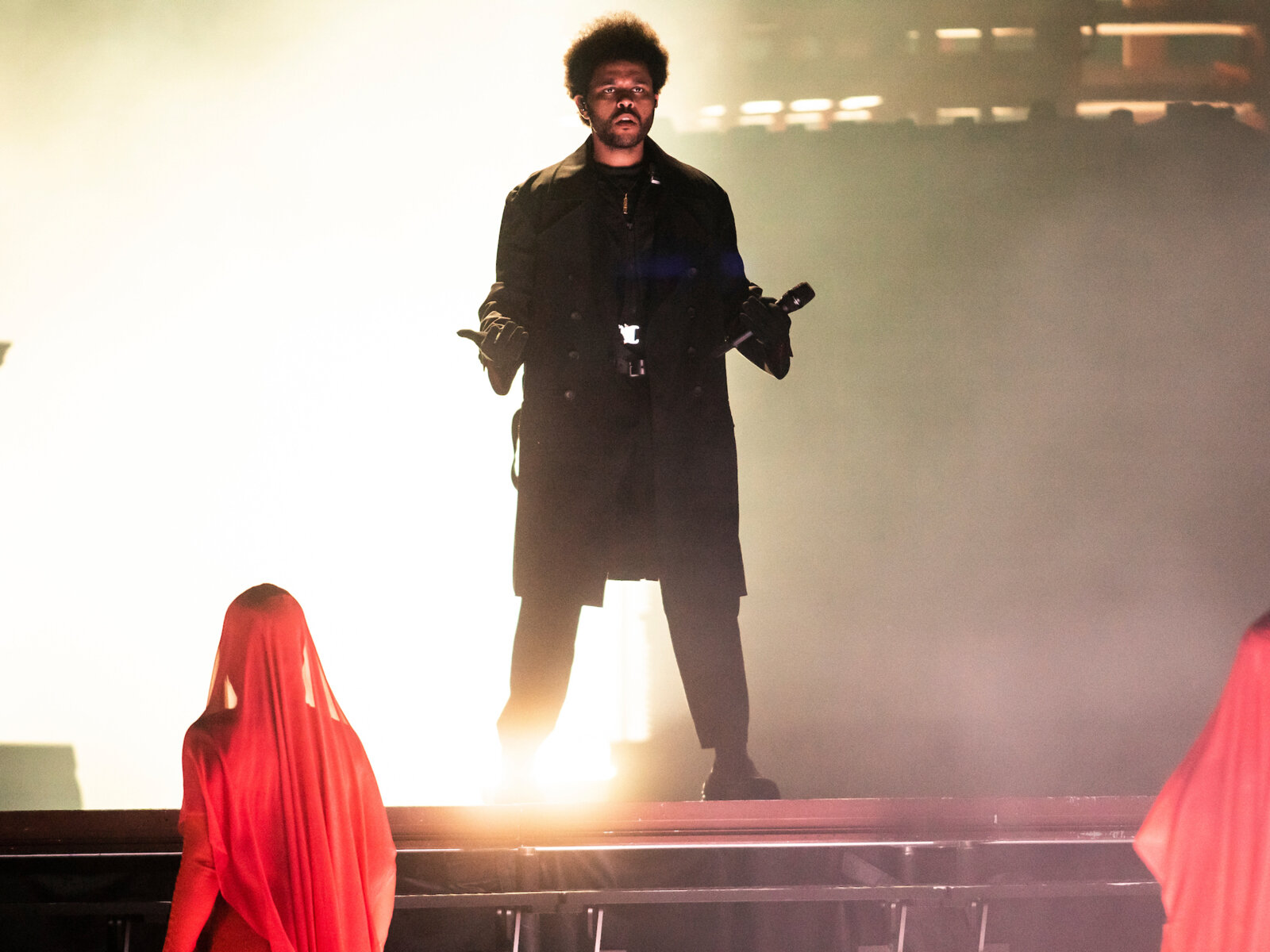 X
You forget just how many big hits The Weeknd has under his belt until you enjoy his live performance. In addition to the B-sides and hit singles from his last two albums, The Weeknd also performed some of his hits from the last decade, including tracks like "Starboy," "The Hills," "Can't Feel My Face," "Often" and several more.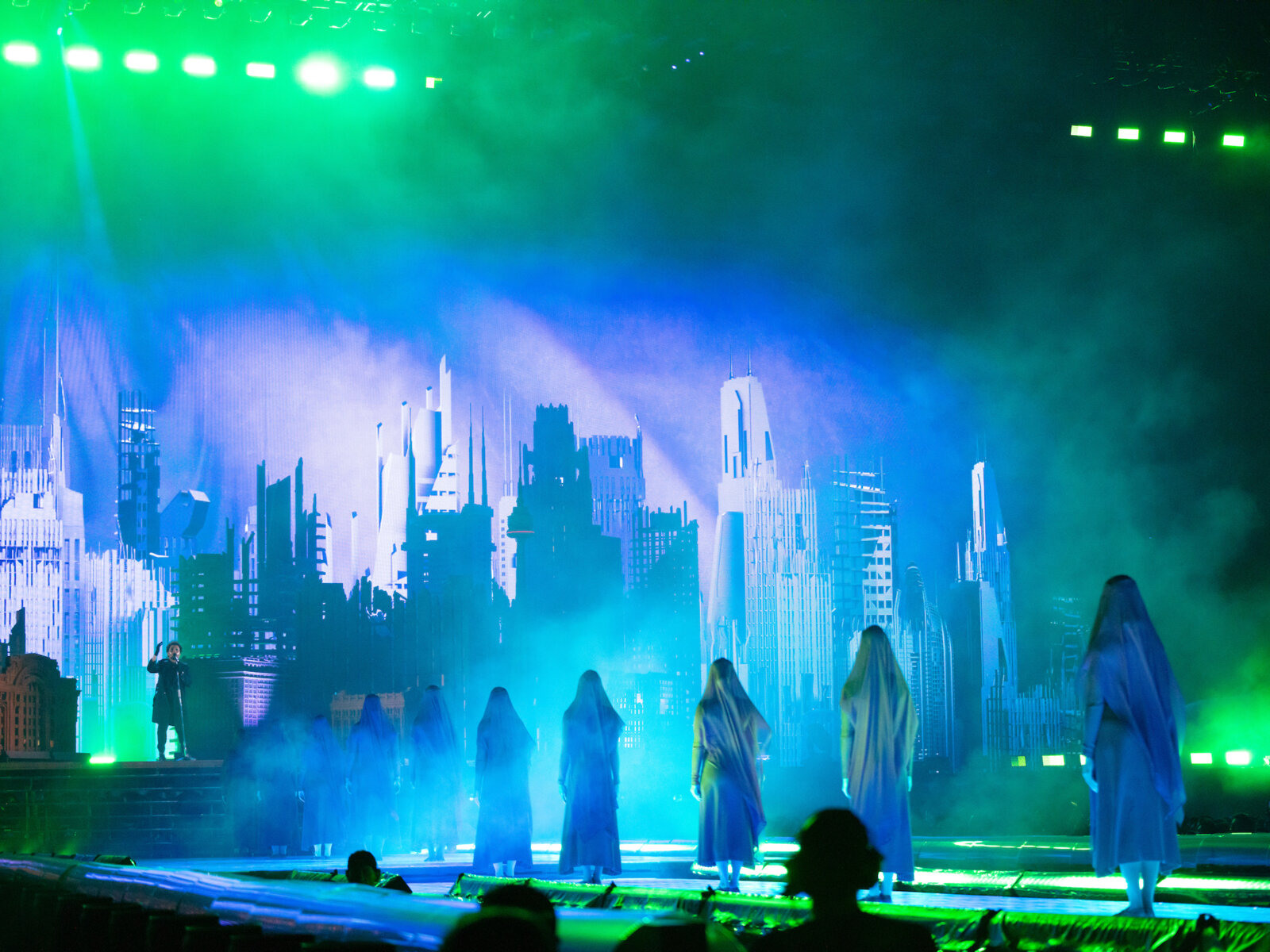 X
With a sold-out stadium of fans, tickets came at a cost – so The Weeknd made sure that everyone who bought a ticket got their money's worth, from the fans in the nosebleeds to the most loyal fans on the floor. As a result, the R&B superstar performed for two hours on Sunday night, refusing to simply mail in his performance.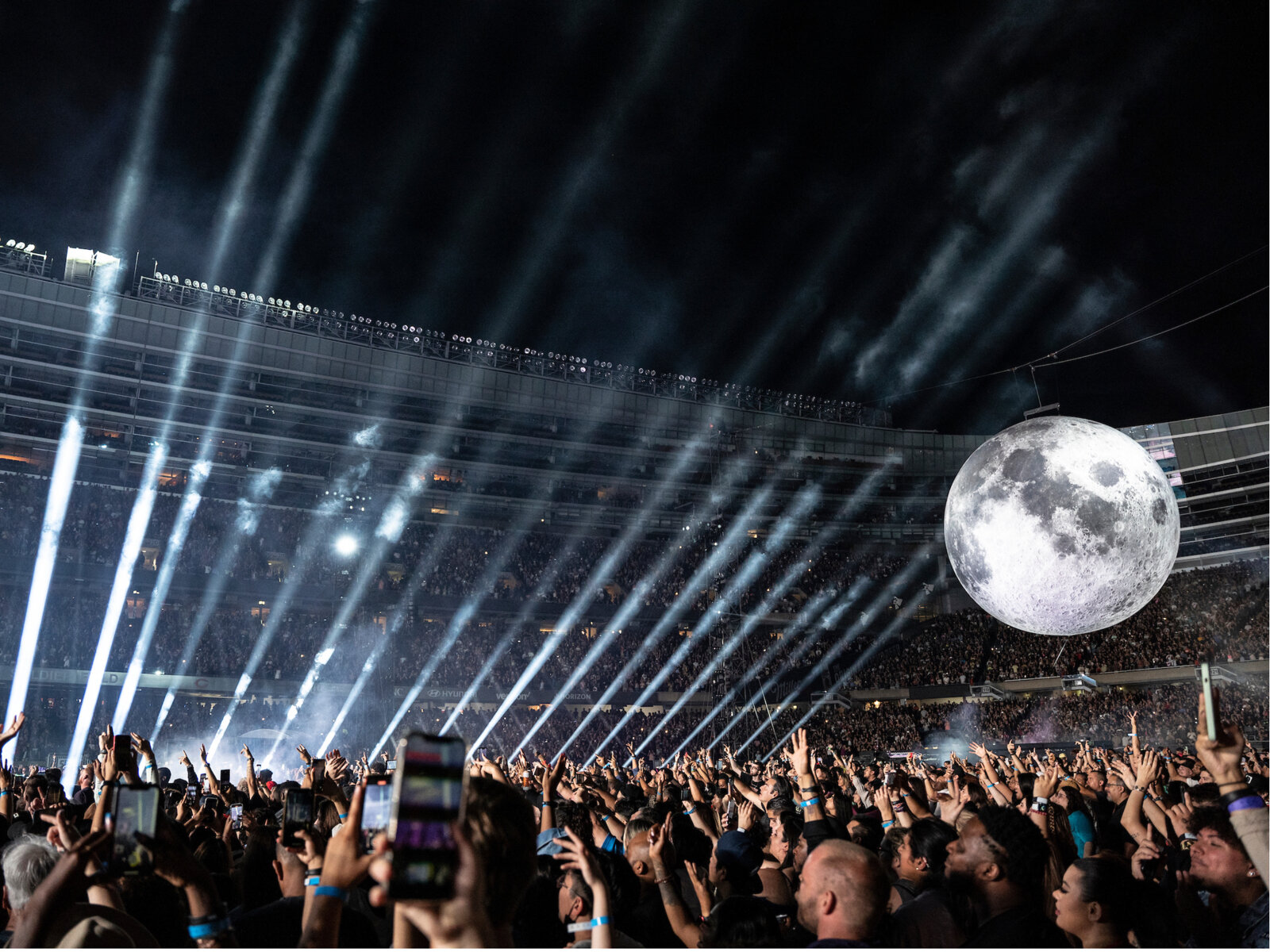 X
There aren't many solo artists who can sell out football stadiums, no matter the size of the market. Following a number of successful arena tour runs and a Super Bowl halftime show, The Weeknd has now reached stadium status, joining a club with some of the biggest artists in the world. With the bigger stage though comes bigger expectations, and therefore for his first stadium tour The Weeknd spared no expense for the production. The tour came complete with an elaborate city skyline serving as its backdrop, a massive catwalk that expanded well past the 50-yard line and several artistic elements throughout the show to supplement its tracks.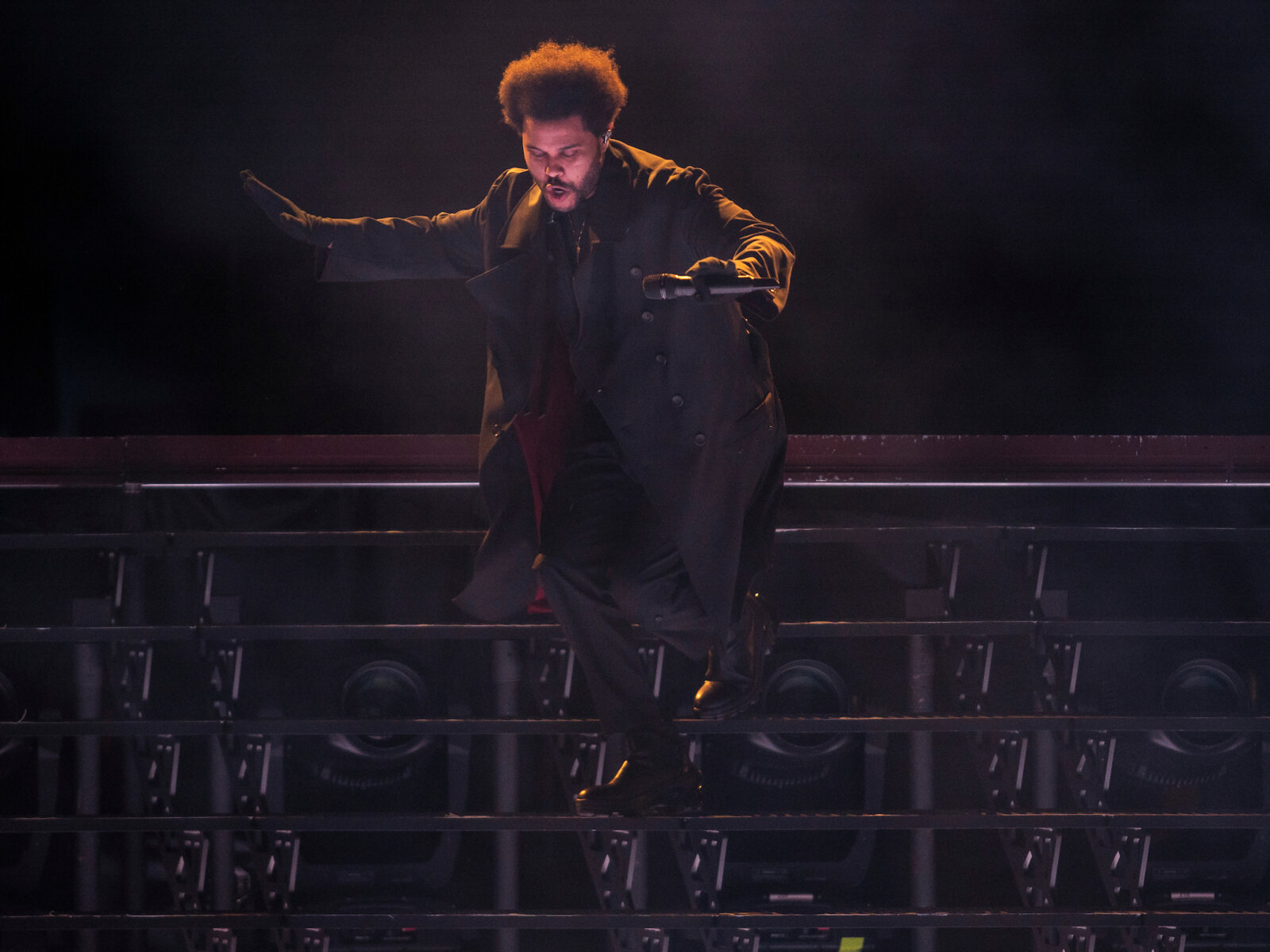 X
Although his records are catchy and have the backing of some of the best producers in hip-hop and R&B, The Weeknd stands out due to his always impressive vocals. His unmatched voice is even better live than it is on the radio, and is one of many reasons fans continue to fill seats when the weekend comes to town.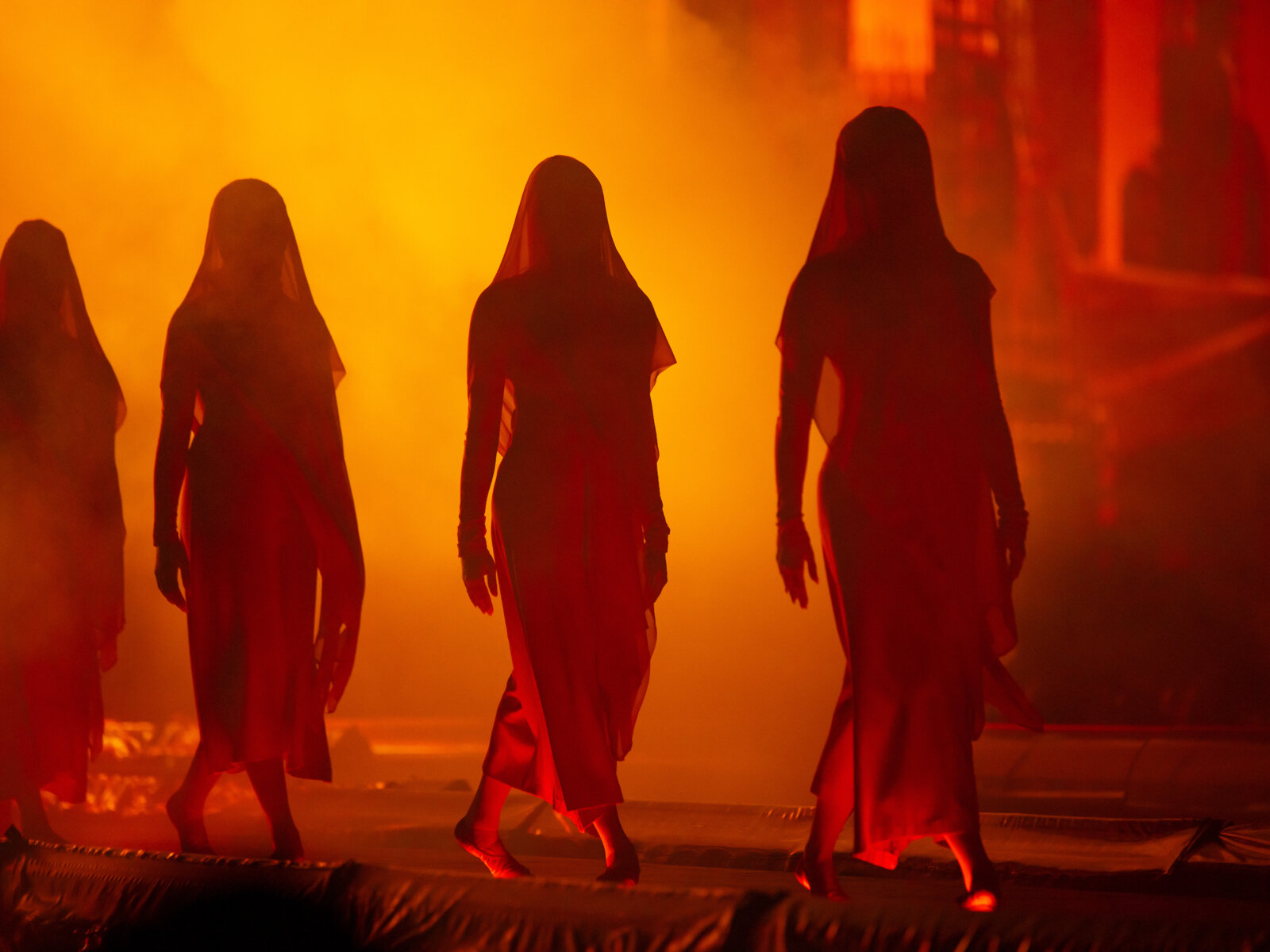 X
The Weeknd is a born star and has been a staple in pop and R&B for years. From the ominous cityscape to the general art direction of his set, his show supplemented his last decade of hits making Sunday night much more than a concert. The Weeknd could simply stand at a mic stand and deliver his best tracks, and fans would leave mostly satisfied – but instead he delivers an experience that has only been amplified since upgrading his show from arenas to football stadiums.
It may be some time until The Weeknd returns to Milwaukee, but whether it's at the Fiserv, Summerfest or American Family Field, it's not a show that you'll want to miss.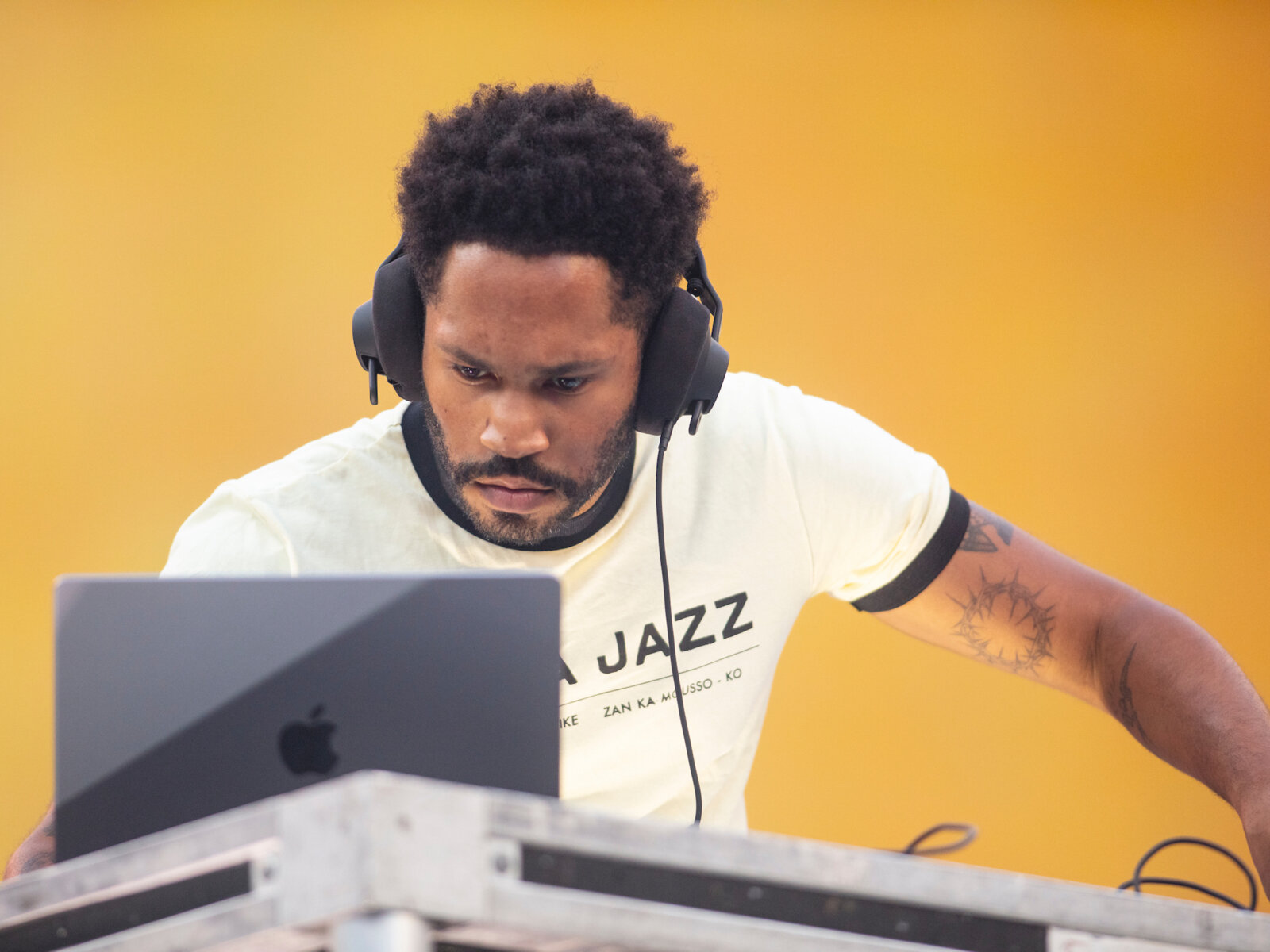 X
Filling in for Doja Cat, who is currently resting her voice due to tonsil surgery, DJ and producer Kaytranada filled in to give support for The Weeknd's North American tour with a 45-minute set of some of his best cuts. With mixes of some popular tracks across a number of decades, including "All Night" from Chicago's own Chance The Rapper, Kaytranada got the night started with a great set.